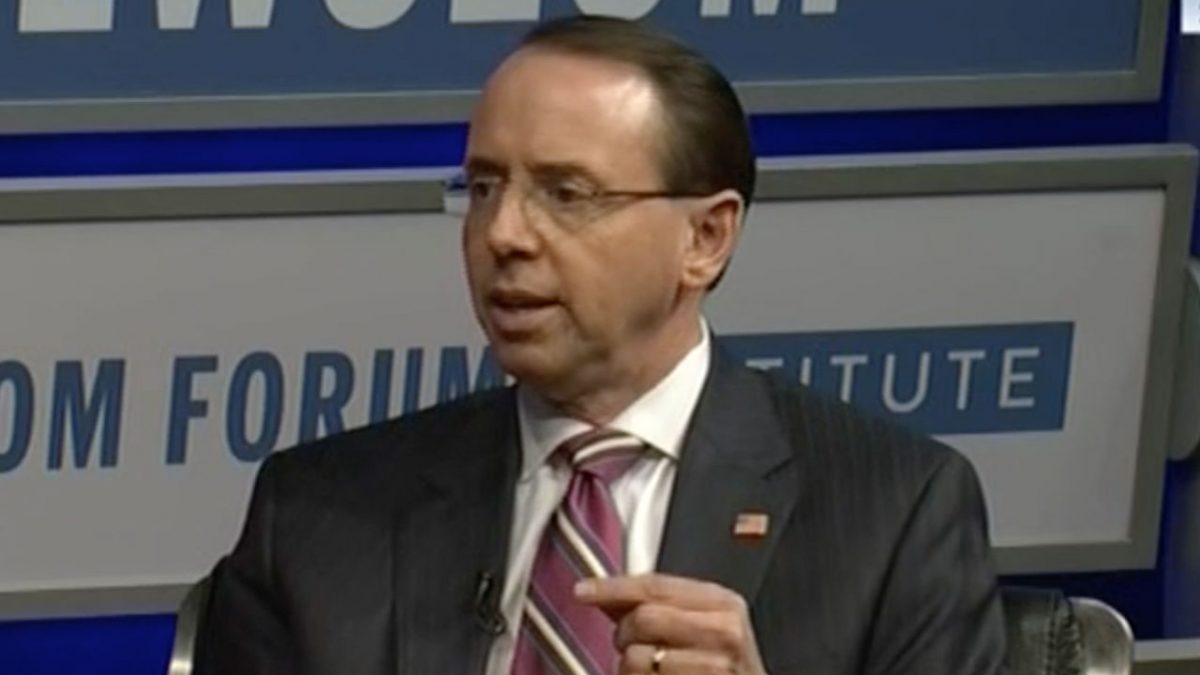 Axios' Jonathan Swan was the first to break news of a potential Rod Rosenstein DOJ departure this morning. The original report had said Rosenstein gave John Kelly a verbal resignation, though it was later updated to clarify that it was an offer to resign and it's unclear whether it was accepted yet.
Right now Rosenstein is trapped in some sort of limbo until Thursday, when he meets with President Donald Trump, but Swan is now reporting that after his initial report, the DOJ had an statement ready on Rosenstein leaving:
Shortly after Axios published its story this morning, saying that Rod Rosenstein had "verbally resigned" to John Kelly, Justice Department spokeswoman Sarah Isgur Flores drafted a statement that would announce Rosenstein's departure, written in the voice of Attorney General Jeff Sessions.

Driving the news: The White House received the statement within an hour of the Axios story being published online, according to a source close to the White House. Flores would not comment on the record about her statement.
The drafted statement apparently says, "Rod Rosenstein has served the Department of Justice with dedication and skill for 28 years. His contributions are many and significant. We all appreciate his service and wish him well."
Swan's report includes this note regretting the initial wording of reporrt this morning:
Note for readers: I regret the way I wrote this morning's version of the story. By saying Rosenstein had "verbally resigned" to Kelly rather than "offered his resignation," I conveyed a certainty that this fluid situation didn't deserve. It's an important nuance, and I regret the wording.
[image via screengrab]
Have a tip we should know? tips@mediaite.com
Josh Feldman - Senior Editor