Drawings of Abuse in North Korean Prison Camps Serve as Haunting Reminder of Regime's Brutality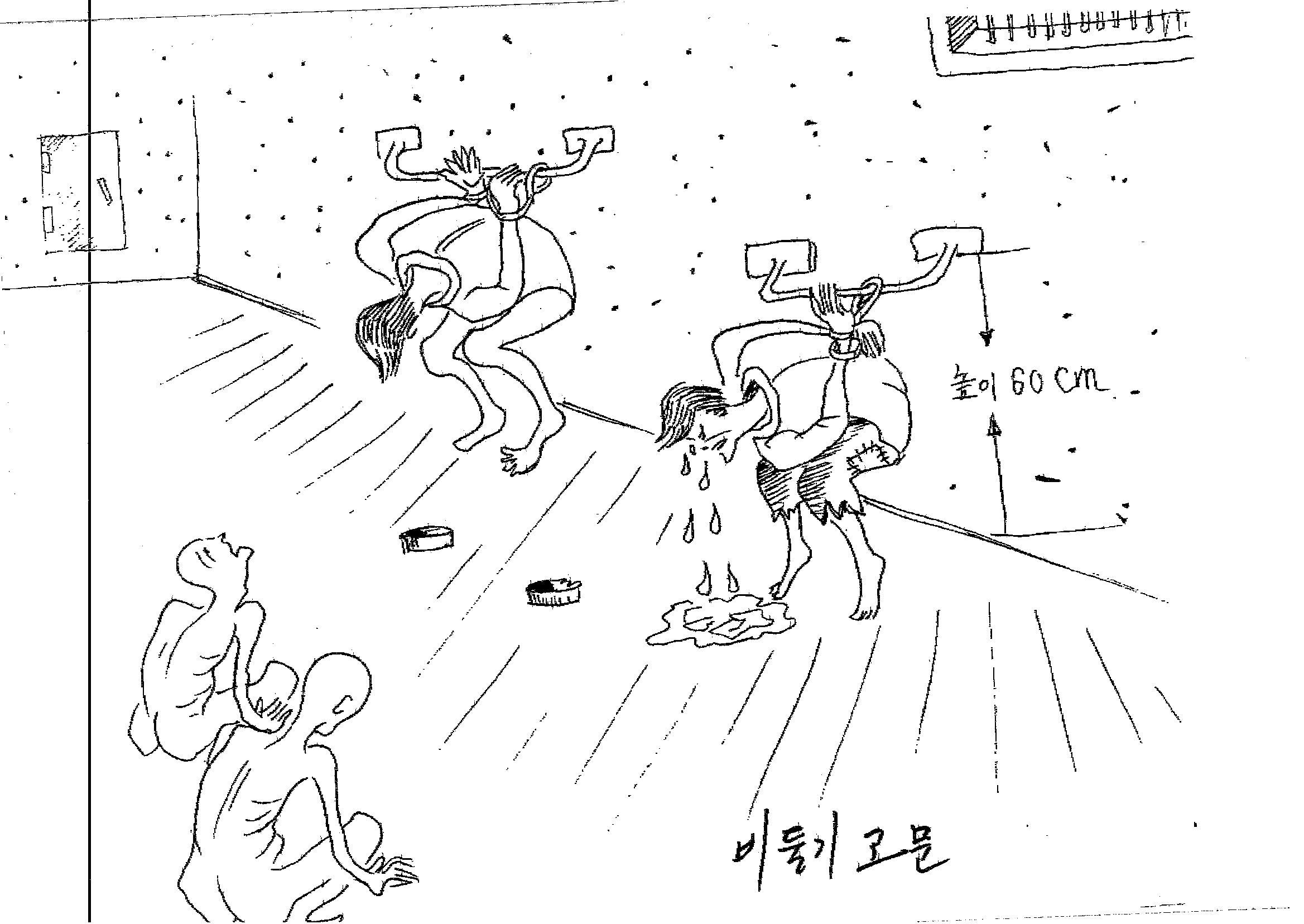 As President Donald Trump begins an unprecedented relationship with North Korean dictator Kim Jong Un, serious questions have been raised as to how the regime's record of crimes against humanity could be overlooked.
Just after the two leaders met in Singapore, Trump appeared on ABC News where he claimed that Kim's "country does love him" and North Koreans "have a great fervor."
The remarks are downright shocking to anyone who's even slightly familiar with the harsh dictatorship that deprives its people of basic resources and threatens them with political imprisonment if they are suspected of stepping out of line.
A 2014 report from the UN Human Rights Council is a jaw-dropping reminder of those injustices with which North Korea's citizens have been forced to cope, shedding light upon the harsh conditions of the country's prison camps.
Illustrations by Kwon Hyo Jin given to the the UNHRC's Commission of Inquiry by Kim Kwang-il, a former detainee, depict scenes of torture, starvation and rat infestations within the camps.
In one image, two men appear bony and thin, and are shown eating a snake and a rat, while another drawing depicts a wheel barrel of limp bodies being hauled off by prisoners as an armed guard trails behind.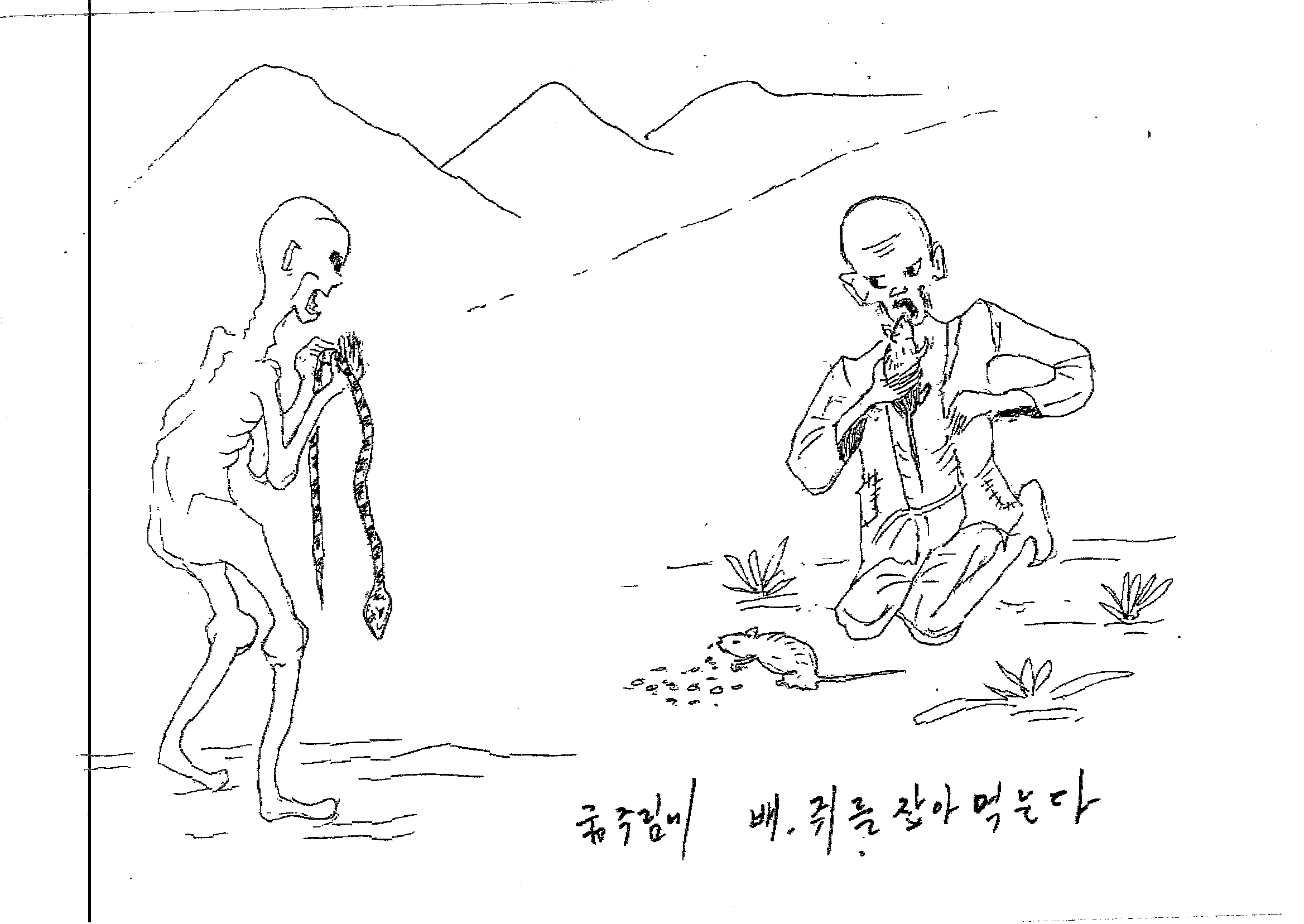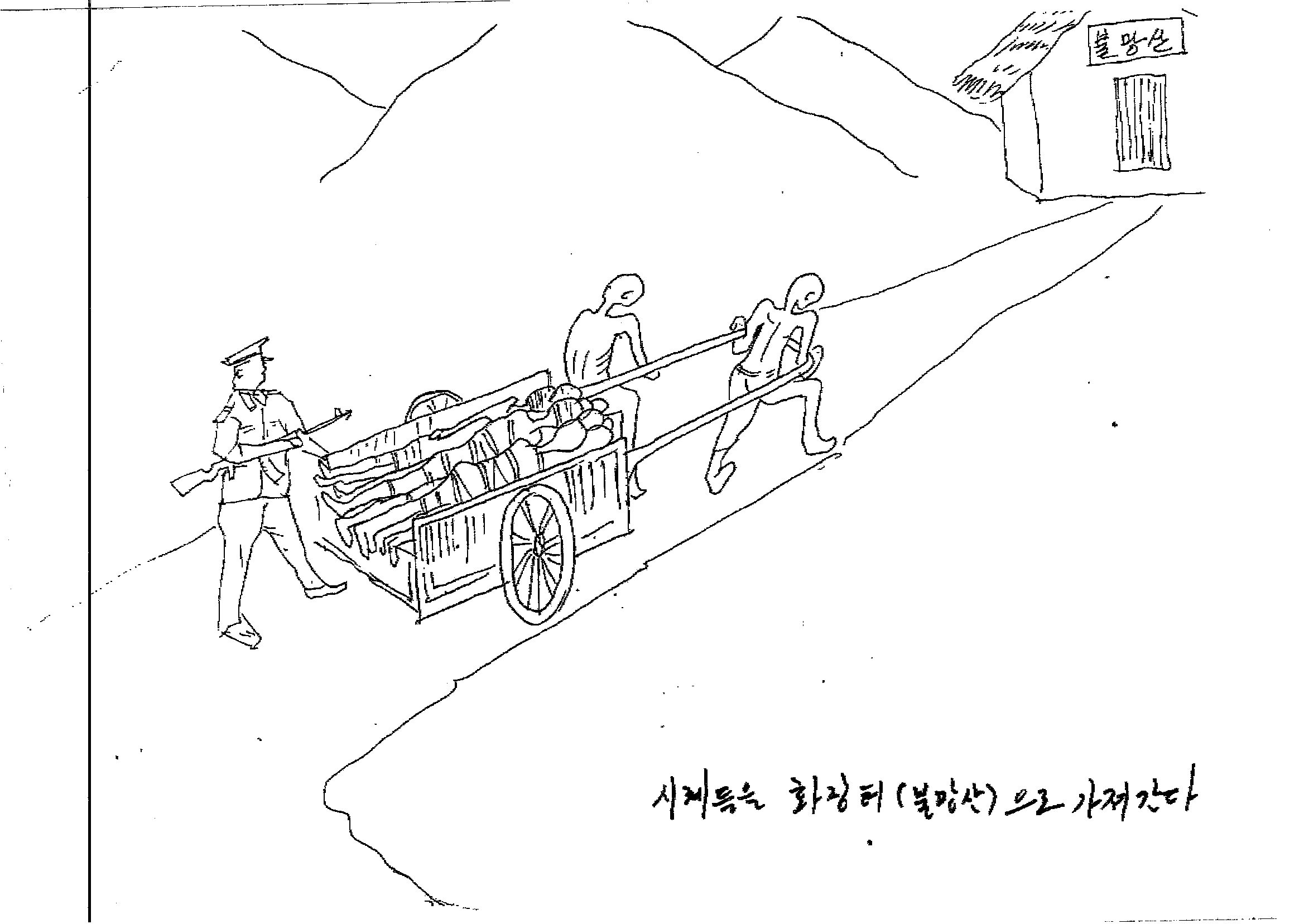 The COI report in which the illustrations were included described the prisons as places to which the incarcerated disappear without due process, being unable to communicate with the outside world.
"Their families are not even informed of their fate if they die," the report said. "In the past, it was common that the authorities sent entire families to political prison camps for political crimes committed by close relatives (including forebears, to the third generation) on the basis of the principle of guilt by association. Such cases still occur, but appear to be less frequent now than in past decades."
Those held within the camps are deprived of food as a means of slowly killing off the prison's population through "deliberate starvation," the regime also using "forced labour, executions, torture, rape and the denial of reproductive rights enforced through punishment, forced abortion and infanticide," the report said.
It is estimated that deaths within the 50 years preceding the COI report reached the "hundreds of thousands," according to the report, which compared the country's atrocities to those of totalitarian regimes of the past.
Given the evidence of the UN's report, Trump's praise of Kim following their meeting in Singapore suggests he either doesn't understand the reality of North Korea's dictatorship, or he simply doesn't care to present the facts.
[Images via the UN Human Rights Council]
Follow Amy Russo on Twitter: @amymrusso
Have a tip we should know? [email protected]