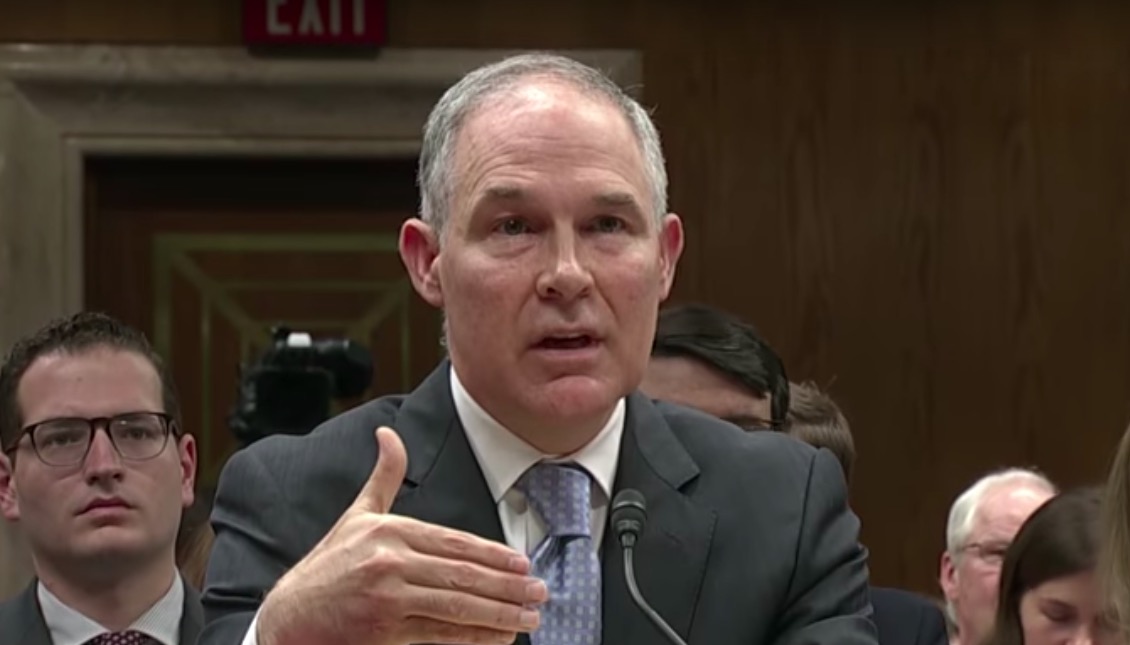 Embattled EPA Administrator Scott Pruitt has yet another possible scandal on his hands: the agency's cooperation with climate change deniers.
According to newly released emails, senior officials at the Environmental Protection Agency worked closely with the Heartland Institute, a conservative group which denies climate change, to counter unfavorable news coverage of the agency and to prop up Pruitt, the Associated Press reports.
The emails were procured by Environmental Defense Fund and the Southern Environmental Law Center, who were then able to provide them to AP via an enforcement of a Freedom of Information request.
John Konkus wrote then-Heartland president Joseph Bast in May 2017 looking for scientists and and economists the EPA could invite to a public hearing on the agency's "science standards," AP reports.
The Washington Post reported back in September that in "every award the agency gives out, along with every grant solicitation before it is issued… [Konkus] is on the lookout for 'the double C-word' — climate change — and repeatedly has instructed grant officers to eliminate references to the subject in solicitations."
EPA spokesman Lincoln Ferguson held to AP that Heartland is one of many groups the EPA engages with "to ensure the public is informed."
"It demonstrates the agency's dedication to advancing President Trump's agenda of environmental stewardship and regulatory certainty," he added.
[image via screengrab]
Have a tip we should know? [email protected]