EPA Reportedly Hid Pruitt Dinner with Cardinal Accused of Sexual Abuse from His Public Schedule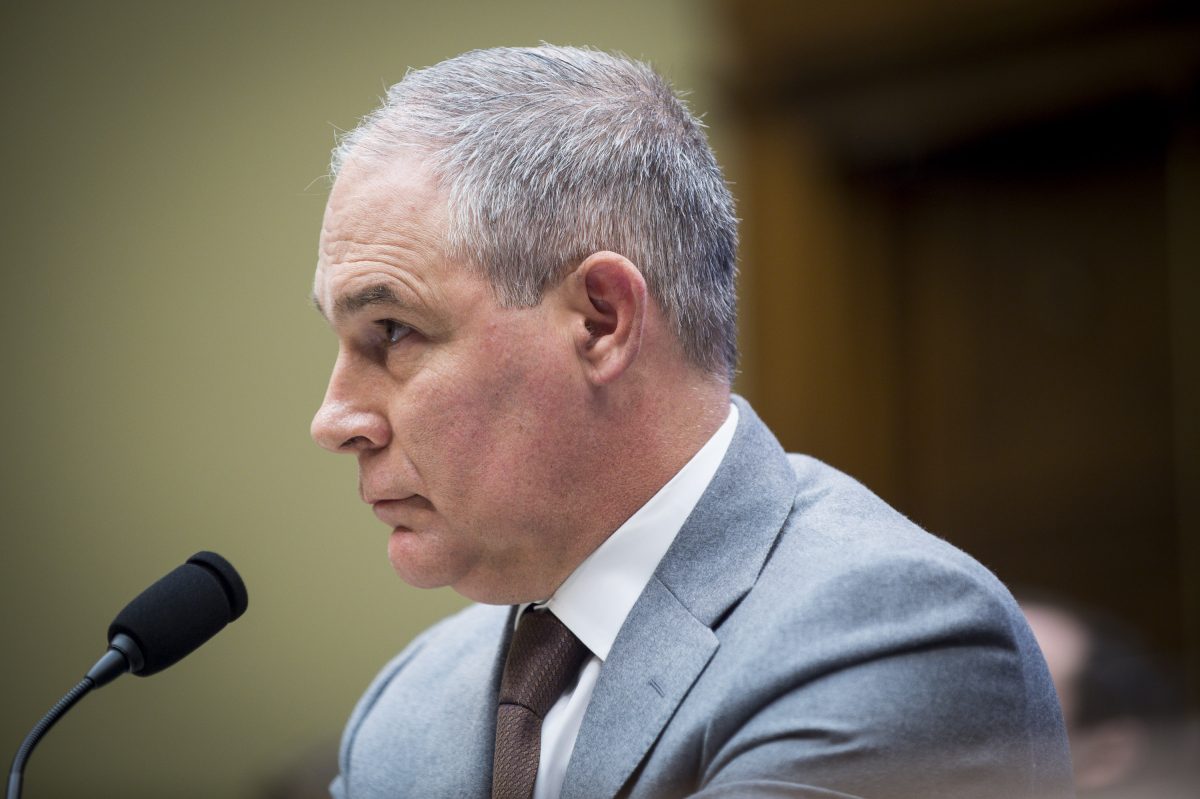 Environmental Protection Agency head Scott Pruitt had dinner in Rome last year with an anti-climate change denying Cardinal facing sexual abuse allegations. The EPA then made an effort to make sure news of the dinner did not get out, according to The New York Times. 
Australia's Cardinal George Pell, who was charged with sex abuse less than one month after the dinner, was intentionally left off the EPA's official report of the meeting according to Kevin Chmielewski, Pruitt's former deputy chief of staff for operations, who told the New York Times the decision to not mention the cardinal was a "no-brainer."
Chmielewski also said the reasoning was simple: it would make Pruitt look bad.
The Rome dinner may have remained buried and the EPA's cover-up successful if it were not for the The New York Times recently uncovering an email trail proving the dinner between Pruitt and Pell happened last June.
Yet, even with email evidence in hand, the EPA remained undeterred and is again denied anything was amiss with the Rome dinner.
On Friday, the EPA claimed Pruitt had nothing to do Pell even if they were in the same room for a dinner planned in advance, with Jahan Wilcox, an EPA spox, issuing a statement noting it was "not a private one-on-one dinner" and claiming Pruitt did not know of the charges against Pell.
Yet that assertation is not supported by the email evidence, which shows Pruitt's scheduler was indeed trying to arrange a meeting between Pruitt and Pell and even noted the Cardinal's birthday.
Pruitt's chief of staff, Ryan Jackson, has also denied to the Times that any conversation about keeping Pell off the schedule, or any cover-up, ever took place and insists it is all a bunch of nothing.
"The only ever conversation that happened was, 'Hey, these schedules change so quickly that we need to be really diligent about keeping the records of what actually happened,'" he said, stressing documents change all the time.
Steve Milloy, a member of the Trump transition team and advisor to Pruitt, defended the EPA and charged the whole thing was "nothing but irrational Pruitt-hating by NYTimes reporter" Eric Lipton.
Lipton responded by pointing out Milloy must have been being briefed by the EPA at the time and unfortunately, "this is all wrong."
[photo via Getty Images]
Have a tip we should know? tips@mediaite.com