Ex-Breitbart Reporter Claims He Planted 'Headline-Grabbing' Hecklers at Clinton Rallies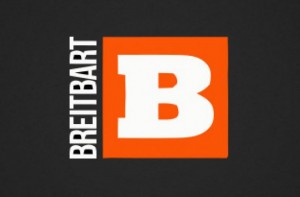 During the campaign, one sub-story that developed revolved around hecklers that would appear at rallies and campaign events for Hillary Clinton's campaign. Towards the end of the campaign, the focus was mostly on calling former President Bill Clinton a rapist, with a number of events interrupted with these shouts.
Now, it was figured the 'Bill Clinton is a rapist' hecklers were inspired by InfoWars' Alex Jones, who offered $5,000 to listeners if they would yell the phrase while carrying signs and/or wearing shirts with the phrase while on television. Beginning in early October, a number of events attended by Bill Clinton, Hillary Clinton and President Barack Obama were interrupted in this fashion.
Well, it appears that a former reporter for the conservative news site Breitbart has taken credit for sending hecklers to taunt the Clintons on the campaign trail.
In a Facebook post that has since been deleted but captured by Politico's Hadas Gold, Patrick Howley stated he was "Sorry not sorry" while making the shock claim.
Last night a former Breitbart reporter claimed on Facebook he planted Clinton hecklers at her rallies… has since deleted the post. pic.twitter.com/wbsI5Szsbi

— Hadas Gold (@Hadas_Gold) December 5, 2016
Howley did not expound on which hecklers he sent and if any of them were the ones shouting that the ex-POTUS was a rapist. And, of course, Infowars is not directly associated with Breitbart. However, in terms of "headline-grabbing," these hecklers were the ones getting the most attention down the line. He also reported on one of these incidents for Breitbart
Howley left Breitbart News last month, explaining that as "lead Hillary Clinton reporter" he did his part to bring her down.
Patrick Howley leaves Breitbart, he explains why …. pic.twitter.com/LNE6jN9KXm

— Hadas Gold (@Hadas_Gold) November 14, 2016
We have personally reached out to Howley for comment and will update this story if we hear back from him.
[image via screengrab]
–
Follow Justin Baragona on Twitter: @justinbaragona
Have a tip we should know? tips@mediaite.com