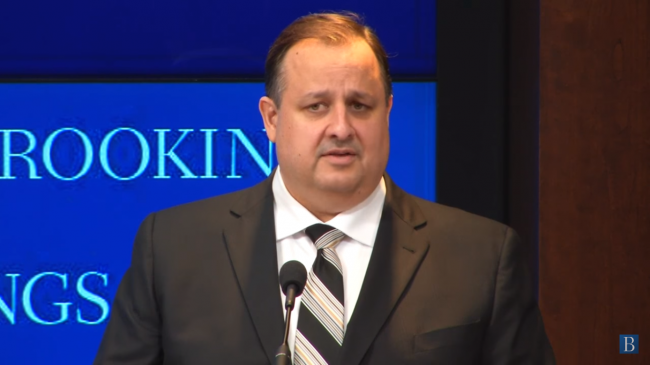 The director of the Office of Government Ethics, Walter M. Shaub Jr., who is leaving office in two days, spoke out against the state of the administration to the New York Times, saying that the United States is "close to a laughingstock."
Shaub, who announced earlier this month that he would be stepping down before his term was over, spoke to the Times Monday about his problems with the Trump administration.
"It's hard for the United States to pursue international anti-corruption and ethics initiatives when we're not even keeping our own side of the street clean. It affects our credibility," Shaub said. "I think we are pretty close to a laughingstock at this point."
Throughout the article, Shaub calls for many changes he hopes to see in the federal ethics system, including Trump not misusing his properties for profit while in office and actually working with the ethics department.
This is not the first time Shaub has come up against the Trump administration. In the past Shaub spoke out about being denied waiver copies of former lobbyists who work in the White House, about Kellyanne Conway promoting Ivanka Trump's brand, about President Trump putting his sons in charge of his business, and when Trump granted waivers to some of his advisers that made them exempt from ethics laws.
"I would not have picked this fight, but I have never been one to shy away from bullies," Shaub told the Times.
Shaub is stepping down July 19 and will start a job as senior director of ethics at the Campaign Legal Center, a nonprofit legal advocacy group. After he announced his resignation, he went on MSNBC to talk about how the "ethics program has been a very serious disappointment in the White House" under Trump.
Shaub worked under George W. Bush, Barack Obama, and Trump before he decided to leave. When he stepped down he said "there isn't more I could accomplish."
Have a tip we should know? tips@mediaite.com