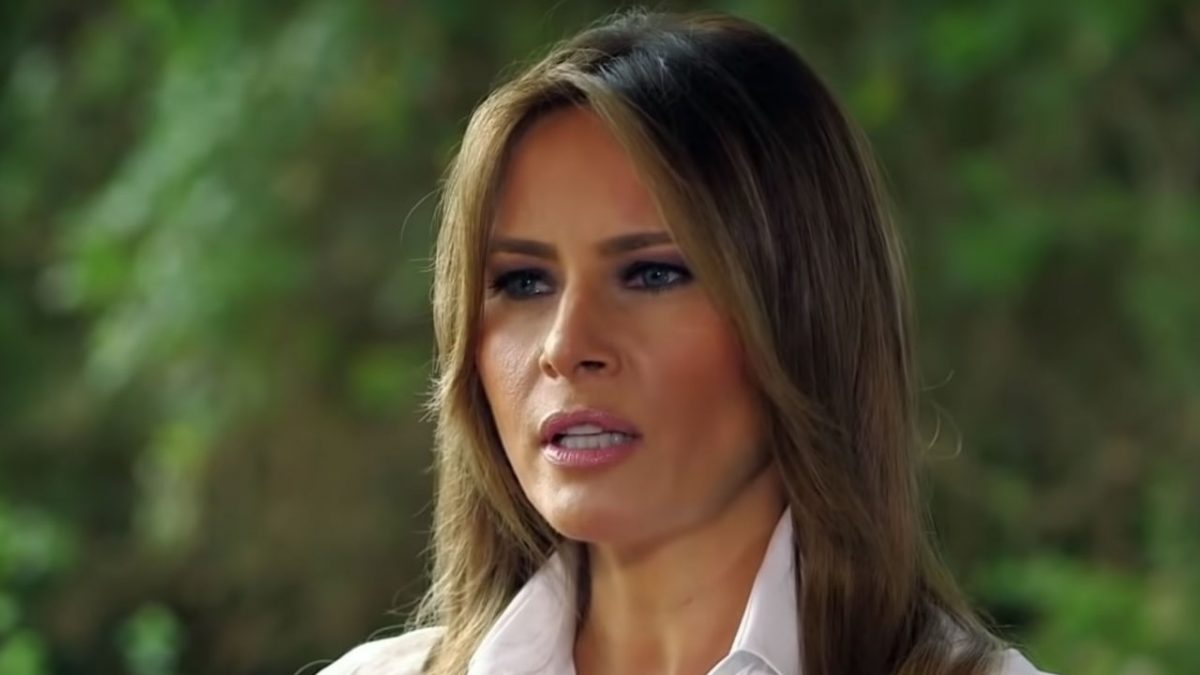 #FakeMelania is currently a top Twitter trend, bringing back a random conspiracy theory from over a year ago.
Those of you whose memories of recent political history hasn't been completely broken by the never-ending slog of news might remember when this became a thing in late 2017 with a weird conspiracy that somehow there was a Melania Trump body double going around with the president to events.
It trended today after some people questioned the way FLOTUS looked in a picture while in Alabama.
President Trump viewing the 23 crosses representing the 23 tornado victims. pic.twitter.com/TgqkWOXLu9

— Sally Pitts (@SallyPitts_WSFA) March 8, 2019
To be clear, no, there's actually no real evidence of there being a fake Melania Trump. But Twitter had some fun snarking on the reemergence of this weirdness:
Trump if he ever comments on #FakeMelania: "I have the best body doubles. My body doubles are very strong. I'm the BEST husband. So best that I have two Melanias."

And no, I don't buy the conspiracy. But I'm definitely here for it.

— Ana Kasparian (@AnaKasparian) March 9, 2019
I just checked to see why #FakeMelania was trending…..you really can't make this stuff up or can you.

— Karine Jean-Pierre (@K_JeanPierre) March 9, 2019
Me after clicking on #FakeMelania thinking there was nothing to it pic.twitter.com/w33cz3uhdr

— Josh Jordan (@NumbersMuncher) March 9, 2019
*opens Twitter*

*sees #FakeMelania trending*

*closes Twitter*

— Kassy Dillon (@KassyDillon) March 9, 2019
Next time someone takes a bad photo of me, I'm gonna day it's my body double.#FakeMelania

— Lisa Guerrero ?? (@4lisaguerrero) March 9, 2019
SNL is going to do a fake Melania audition sketch now, aren't they?

— Schooley (@Rschooley) March 9, 2019
Melania Body Double is QAnon for Resistance types.
Also: who cares? https://t.co/qSu0BJ0NEK

— Jeet Heer (@HeerJeet) March 8, 2019
[image via screengrab]
Have a tip we should know? tips@mediaite.com
Josh Feldman - Senior Editor