Fashion Designer Donna Karan Gets Dragged on Twitter For Defending Weinstein: 'You Are a DEPLORABLE'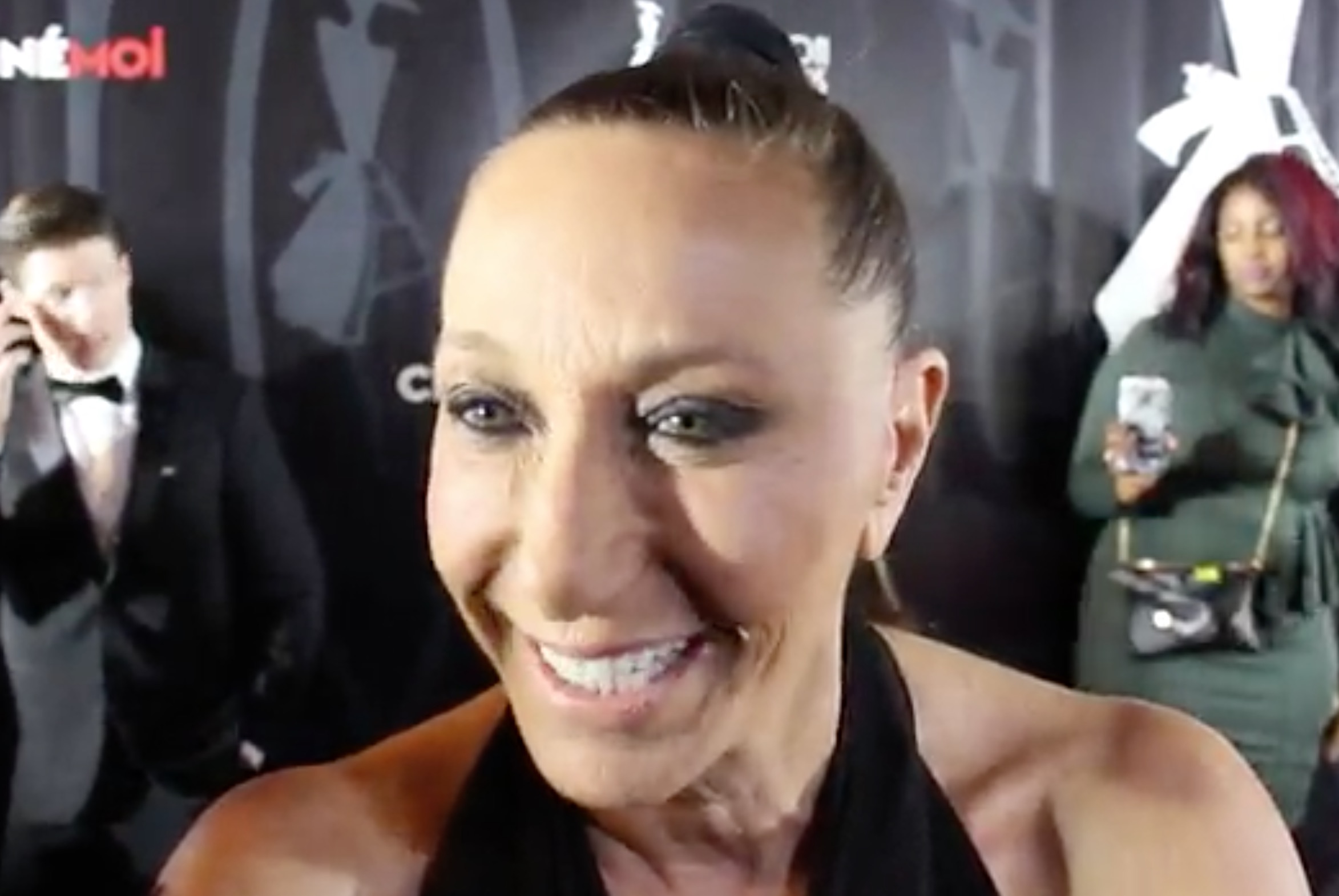 Fashion designer Donna Karan is getting a ton of heat for defending her friend Harvey Weinstein.
When asked about the sex scandal on a red carpet, Karan responded by saying women have to "look at themselves."
"I think we have to look at ourselves. Obviously, the treatment of women all over the world is something that has always had to be identified. Certainly in the country of Haiti where I work, in Africa, in the developing world, it's been a hard time for women," Karan said. "To see it here in our own country is very difficult, but I also think how do we display ourselves? How do we present ourselves as women? What are we asking? Are we asking for it by presenting all the sensuality and all the sexuality? "And what are we throwing out to our children today about how to dance and how to perform and what to wear? How much should they show?"
Let's just say Twitter did not agree.
No, Donna Karan… women are not ASKING FOR IT. Aspiring actresses are not hoping one of the most powerful men in Hollywood hits on them https://t.co/V4l54ZMMuL

— Stephanie Ruhle (@SRuhle) October 10, 2017
No more Donna Karan for me https://t.co/QsflmGq7hz

— Mia Farrow (@MiaFarrow) October 10, 2017
Thanks, Donna Karan, for the life lesson: dress like a woman and you can be sexually harassed by a pig. #stoptalking #findbetterfriends

— Katie Phang (@KatiePhang) October 10, 2017
Donna Karan has brought me closer to understanding the female Trump voter.

— Alexandra Schwartz (@Alex_Lily) October 10, 2017
If I owned any Donna Karan, I would burn it.

— Karen Tumulty (@ktumulty) October 10, 2017
Donna Karan actually said women are asking for harassment with how they dress. She's a fashion designer. Well, she was before she said that.

— Touré (@Toure) October 10, 2017
Donna Karan trying to profit off women's sexuality while simultaneously condemning it makes her… basically like all of America.

— Sally Kohn (@sallykohn) October 10, 2017
Donna Karan getting dragged on Twitter. But she may have been asking for it…

— ?Seasonal Scaryname? (@JoshMalina) October 10, 2017
"You look at…how women are dressing," said Donna Karan. "…What are they asking for? Trouble." Some DK creations: pic.twitter.com/7xuhdtkpTZ

— Paul Farhi (@farhip) October 10, 2017
Donna Karan (Hillary supporter, ftr) suggests Weinstein's victims may have been 'asking for it'https://t.co/47NMYwJ64V

— Dana Loesch (@DLoesch) October 10, 2017
Donna Karan thinks Weinstein can do what he wants, bc his wife is her friend. Sick. These people are monsters.https://t.co/Cz1iK3p5kK

— Michael Berry (@MichaelBerrySho) October 10, 2017
This is so wrong. Even more so coming from a woman who designs clothing for women. #HarveyWeinstein https://t.co/EwPvjtXZMD

— Hema Mullur (@HemaMullur) October 10, 2017
Donna Karan just single handedly ruined her career and any chance of being respected as a champion of women's causes ever again. Wow.

— Sarah Wynter (@sarahwynter) October 9, 2017
One of Weinstein's accusers, actress Rose McGowan, slammed Karan for her remarks.
Donna Karan you are a DEPLORABLE Aiding and abetting is a moral crime. You are scum in a fancy dress pic.twitter.com/Vze7lnpdvj

— rose mcgowan (@rosemcgowan) October 10, 2017
After receiving a ton of backlash, Karan released a statement, saying she was "taken out of context."
2. In a statement Donna Karan says her comments were taken out of context (her comments are on tape) pic.twitter.com/V5iL8ciCEC

— Yashar Ali ? (@yashar) October 10, 2017
Have a tip we should know? [email protected]