FBI Greatly Exaggerated Stats on Threat of Encrypted Cell Phones to Congress, WaPo Reveals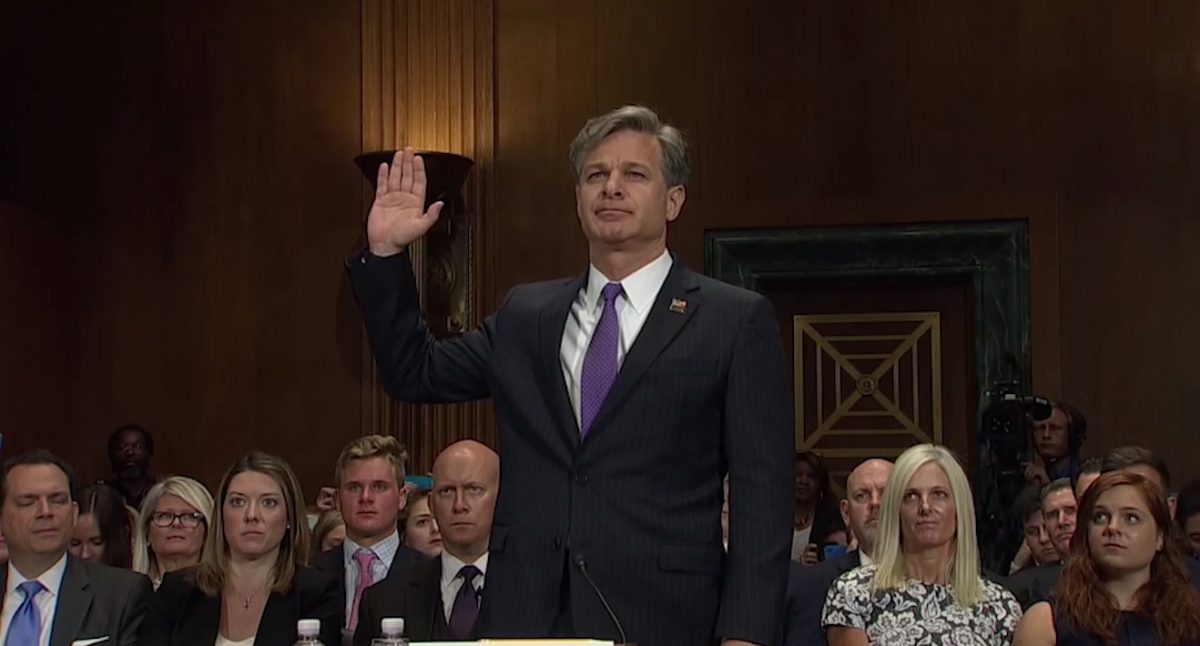 The FBI — an institution with a reputation of targeting Muslim Americans, endorsing torture techniques, and spying on Black Lives Matter — has yet another strike against it when it comes to American civil liberties, as the Washington Post revealed the federal law enforcement group greatly exaggerated issues caused by encrypted cell phones while attempting to make it easier to access private devices.
While FBI Director Christopher Wray has repeatedly pushed a statistic claiming that inspectors were unable to access roughly 7,800 devices while investigating crimes, the Post report found that the number of such devices is actually much more minuscule. The Post did not find the exact figure of the phones in question, but predicted that the number was between 1,000 and 2,000, which is at least over 5,000 less than the number promoted by the FBI in their attempts to make it easier for investigators to access suspects' phones.
Wray has spent recent months crusading against what the bureau calls "Going Dark," which is their term for devices that cannot be unlocked by investigators — even with authorizations from courts — due to the security features that many smart phones possess.
As for the false number, the FBI was notified about their mistake nearly one month ago, but has yet to produce the legitimate figure regarding these "Dark" devices.
"The FBI's initial assessment is that programming errors resulted in significant over-counting of mobile devices reported,'' said a Tuesday FBI statement. "Going Dark remains a serious problem for the FBI, as well as other federal, state, local and international law enforcement partners."
"The FBI will continue pursuing a solution that ensures law enforcement can access evidence of criminal activity with appropriate legal authority," they continued.
Officials also claimed their counting issues were triggered by the same devices being counted numerous times.
[image via screengrab]
Follow the author on Twitter (@calebecarma).
Have a tip we should know? tips@mediaite.com