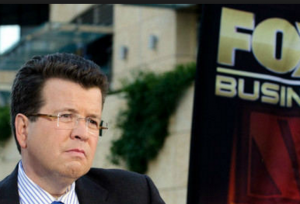 As the Fox Business Network tackles the next Republican presidential debate, the moderators aim to juxtapose FBN with their much-maligned rival, CNBC.
In interviews with Politico, FBN moderators Neil Cavuto and Maria Bartiromo described their vision for the upcoming debate. "My goal is to make myself invisible," Cavuto said, adding that he hopes the moderators are "not the issue."
Cavuto's goal is not surprising, given the backlash aimed at CNBC after the last Republican debate. Arguably the biggest moment of the Oct. 29 showdown involved Republican presidential candidate Ted Cruz blasting the network and moderators for trying to incite a "cage-match."
"You know, let me say something at the outset. The questions that have been asked so far in this debate illustrate why the American people don't trust the media," Cruz said to uproarious applause.
The post-debate criticism against CNBC became so intense that the RNC sent a letter to NBC, suspending its partnership with the media conglomerate. "The CNBC network is one of your media properties, and its handling of the debate was conducted in bad faith," RNC Chairman Reince Priebus wrote.
Cavuto insisted the FBN debate will be different than the CNBC debate, in part because, "we're business journalists. We're nerds." He said he plans to stick with what he knows and avoid trivializing the process. "Don't 'gotcha' this, don't make this into something it's not. It's a debate on economic issues, it's not Access Hollywood," Cavuto said.
Bartiromo said after watching the CNBC debate, "It was clearer than ever what my marching orders are, and that is to help the viewer, help the voter better understand what each candidate's plan is, is it a realistic plan, can it work and how is it different from the next guy or gal, and that's what I plan to focus on."
Cavuto pointed out another difference between their format and that of their CNBC rivals: FBN moderators will be strict about enforcing equal speaking time among candidates, addressing one of the many complaints launched against the CNBC debate moderators.
"We will actually be policing times to make sure that this candidate has not gotten enough time that he or she will get that addressed so we can leave the debate saying that as crowded as the field was they all had their chances to state their case," Cavuto said.
Cavuto said he doesn't feel the need to "sell it like some sort of TV drama," noting, "this stuff in and of itself is riveting. People are tuning in for a reason."
"We should just make sure we're being informative and people feel informed, and we'll let chips fall where they may," he added.
[Image via screengrab]
—
>> Follow Elizabeth Preza on Twitter (@lizacisms)
Have a tip we should know? tips@mediaite.com