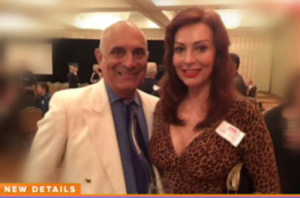 Former CNN anchor Lynne Russell and former reporter Chuck de Caro came back into the news cycle on June 30, after they worked together to use a concealed firearm to defend themselves from a robber. Russell later spoke about how having a gun "absolutely" saved their lives, and had some tough words for those who do not own guns, yet advocate for government control.
"If you don't want to carry, please don't." Russell said. "Then, shut the f–k up about it. Make your own decisions."
Russell went on to say that "the discussion over the debate to own a gun is just ridiculous. As Americans we have the right to bear arms and as humans the right to protect ourselves. I'm sure that the man who shot my husband did not have a gun permit."
The couple stopped at a motel during their cross-country road trip, when they were confronted by Tomorio Watson, who used a gun to take them both hostage and demand their possessions. De Caro and Russell were both reported as good shots who were legally permitted to carry firearms, and though De Caro received non-life-threatening shots in the fray, Russell told Fox 411 that she thanks the Second Amendment for allowing her to possess the weapon she sneaked to her husband.
"Criminals will always have guns. The rest of us legally obtain our gun permits."
In terms of what the government should do, Russell gave a had a straightforward proposal to the repeated discussion surrounding the topic. "If you committed a violent crime you can't get a gun permit. Simple law."
[Image via screenshot/ NBC News]
— —
>> Follow Ken Meyer (@KenMeyer91) on Twitter
Have a tip we should know? tips@mediaite.com