Janice Dean Claims Roger Ailes Sexually Harassed Her: He Asked Me if I'm Good at 'Phone Sex'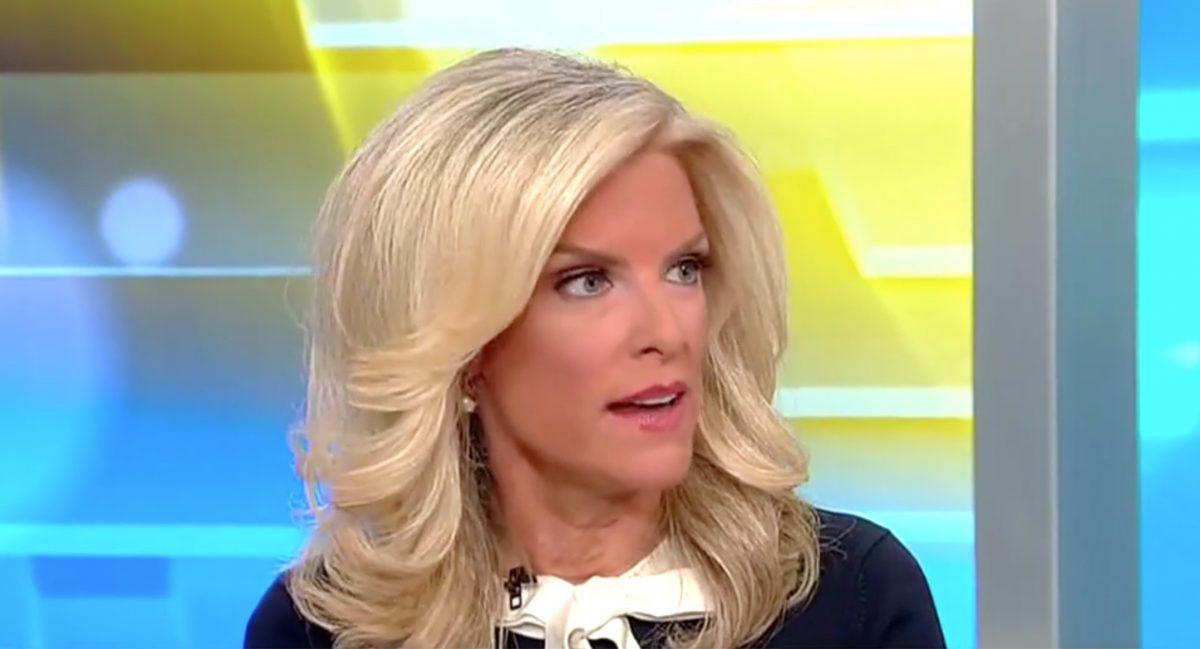 Fox News meteorologist Janice Dean says she was among the women who were sexually harassed by the late Roger Ailes when he used to helm the network.
Dean released her autobiography Mostly Sunny on Tuesday, and in excerpts picked up by Hollywood Reporter, she recalls her first meetings with the former Fox News CEO when she was trying to land a job after her departure from Don Imus' show. She writes that Ailes said she had a "naughty" side in their first meeting, and in a follow-up meeting at the Renaissance Times Square Hotel, she noted that it was a "strange meeting place."
Here's how the meeting went, according to Dean:
"We made small talk. He asked how I was and said I looked nice and that he wanted to get to know me a little better. After our wine was brought to the table, he reached over and grabbed my hand. And held it. Like a date. Did I have a boyfriend? … Was it serious? He was still holding my hand awkwardly across the table and asked if I had thought about him after our last meeting."
Later, when Dean describes the phone call where Ailes offered her a job, she writes that he asked her "So, how are you at phone sex?"
"WHAT!? Did I hear him right?" Dean wrote. "Did he ask me how I was at phone sex? My comedic instinct kicked in and I treated it like a joke. 'I'M TERRIBLE!'"
"Really?" Aides answered. "You don't seem like you'd be terrible. You're a little naughty. I see that side of you. You've played phone sex with your boyfriends before, right? Let me hear what you'd say to him…like if I was your boyfriend."
Dean writes that she didn't think Ailes was serious with his comments, recalling that he had "a crude sense of humor" and would make jokes like how sex would get boring for Dean if she ever got married. Although she writes that Ailes never touched her and she didn't think he would "try anything" with her, Dean called his behavior "inappropriate and wrong" and said, "he definitely did cross the line."
"Now we know he did some awful things to some of the women employees, many of whom will never tell their stories because of nondisclosure agreements…After my first year at Fox, my meetings with him in his office became less frequent…He left me alone. I just thought maybe he had liked me in a romantic way but thankfully it had worn off. I was relieved he had lost interest and I could focus on the job I was hired to do."
Ailes was ousted from Fox after Gretchen Carlson, Megyn Kelly and other female employees went public with their stories about his sexual misbehavior with them. Dean recalled how she spoke to several of her colleagues when Ailes was being investigated, and that she had a panic attack before speaking to the lawyers looking into the allegations against him.
Fox News has offered Mediaite a statement on Dean's remarks about Ailes:
"Since Roger Ailes' near immediate removal from the network following an external investigation by an outside law firm, FOX News has undergone a massive reorganization and cultural shift towards an open and transparent environment. The entire Human Resources department was overhauled, mandatory sexual harassment training was instituted, additional methods of reporting inappropriate conduct were added and communication with employees was increased tenfold. We operate under a zero tolerance policy for sexual harassment, and unlawful harassment of any form, which has been strictly enforced."
— —
>> Follow Ken Meyer (@KenMeyer91) on Twitter
Editor's Note: This piece has been updated with a statement from Fox News.
Have a tip we should know? tips@mediaite.com