Fox News' Juan Williams: There's No Real Separation Between Fox and Trump Admin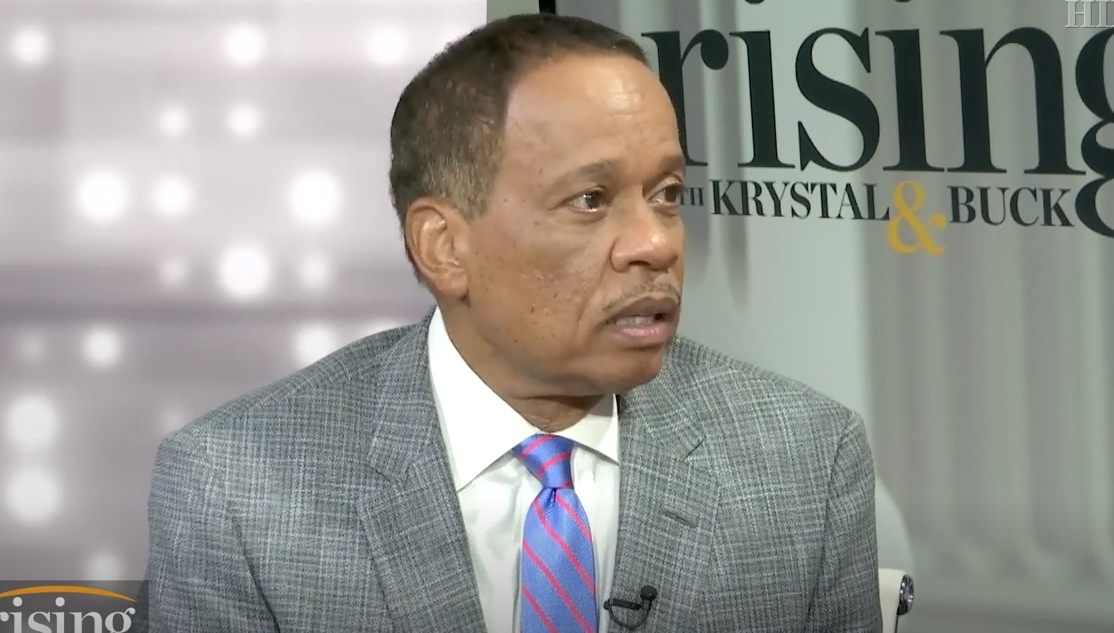 Fox News host Juan Williams said on Monday that there's pretty much no distinction at this point between his network and President Trump's administration.
Williams spoke to Hill TV on Monday, and Krystal Ball got the conversation started when she remarked that the "lines between Fox News and this White House are blurry at best."
"Blurry?" Williams asked, which prompted Ball to go further and say "they are joined at the hip." She also remarked on how Fox ends up perpetuating many of the "cultural flashpoint" that end up getting attention in the sociopolitical conversation.
Williams went on to say that he considers it his function at Fox to push back on his conservative-leaning colleagues to generate political conversation.
Ball eventually called Fox a "propaganda network" and asked Williams if he ever expressed concern to the outlet's higher-ups about the blurred line between them and Trump.
"I don't agree with that…but it's beyond my pay grade," Williams said. "When they say things I think are wrong or even repugnant, I am clear about my feelings. It doesn't make me the most popular boy in school."
There have been numerous documented instances where Trump or members of his administration make statements or take action according to what they see on Fox's programming. Trump speaks to the network far more often than he does with other news outlets, and there's also the matter of former Fox Newsers like Heather Nauert and Bill Shine working in his government.
[Image via screengrab]
— —
>> Follow Ken Meyer (@KenMeyer91) on Twitter
Have a tip we should know? [email protected]