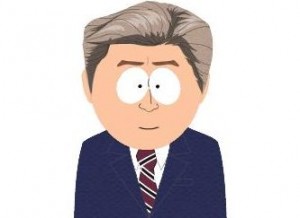 Fox News Channel Senior White House Correspondent Major Garrett has thus far eluded the Inside the White House Press Corps hot seat (although he makes a cameo in my Ed Henry interview), but that oversight has been rendered moot. For about 3 hours last night, Major fielded questions from across the Twitterverse, and the result was informative, charming, and all around awesome. If you don't follow Major on Twitter, you should. In the meantime, we've got the interview for you.
What makes this interview all the more amazing is that all of his responses included the question and the questioner's name, severely cutting down on the 140 characters he could use to respond. They say brevity is the soul of wit, and also of twitter, it seems.
Major's responses appear following the double-slashes.
RT @Marty2634: @MajoratWH what's it like as FNC's Snr WH Correspondent?// ton of work, witness to history, full accountability. Good times about 3 hours ago via TweetDeck

RT @Marty2634: @MajoratWH How would u describe Robert Gibbs to prev WH Press Secretaries?//he does his job, I do mine. That's it. Each diff about 2 hours ago via TweetDeck

RT @gmo418: @MajoratWH how hard is it to attempt to be not as RNC mouth piece as rest of F"N"C ?// I do what I do, leave judging 2 others about 2 hours ago via TweetDeck

RT @Hancock_TJ: @MajoratWH the history you are witnessing is "good times?"// well played. Dy-no-mite, actually, about 2 hours ago via TweetDeck

RT @ClydiepieUSA: @MajoratWH Do you ever make silent bets on outcome of certain issues will be based on what you know?// honestly, no. about 2 hours ago via TweetDeck

RT @MarciZ: @majoratwh would u consider this your 'dream job'?// this is my dream profession. Has been since I covered cops in Amarillo, Tx. about 2 hours ago via TweetDeck

RT @ConchoQueen: @MajoratWH Do u ever start on story u think is 1 thing & it turns into something diff?// sure. If curious, stories surprise about 2 hours ago via TweetDeck

RT @AmericanLass: @MajoratWH In doing what u do leaving judging to others, does that mean u have seen so much ur numb or don't care ?// nope about 2 hours ago via TweetDeck

RT @Sky_Warrior: @MajoratWH Are you going to write a book about your 2008 election coverage?// Nope. No market for it; have inquired. about 2 hours ago via TweetDeck

RT @Mediauras: @MajoratWH Are you from Amarillo, or Texas maybe?// No. San Diego = hometown. Amarillo 1st job out of college. about 2 hours ago via TweetDeck

RT @gmo418: @MajoratWH ok living in DC ( i assume) what baseball team do u cheer for ?// My childhood team, San Diego Padres. about 2 hours ago via TweetDeck

RT @billiegirltoo: @MajoratWH i think there's an inside joke there … ?// 70s sit-com reference; 4 folks of certain age. about 2 hours ago via TweetDeck

RT @btarvin: @MajoratWH Will you please add the Aztec to the list of teams you root for?//Yes! Watched victory over N Mexico tonight. Pumped about 2 hours ago via TweetDeck

RT @johnpitzel: @MajoratWH What's something you want to try u haven't? What's best WH experience so far?//Sky-diving; intvuing POTUS about 2 hours ago via TweetDeck

RT @ConchoQueen: @MajoratWH Do u evr "get off work" when ur not on a vacation? Evr been called in off vacation?// Protect vacays TOTALLY about 2 hours ago via TweetDeck

RT @billiegirltoo: @MajoratWH in other words, other end of the conversation didn't make sense to me//happens 2 me all time. Esp on Twitter about 2 hours ago via TweetDeck

RT @Mediauras: @MajoratWH Go to college, end up in Amarillo;world must've seemed unfair// Not at all; was grateful for work. Learned a lot about 2 hours ago via TweetDeck

RT @lizbuddie: @MajoratWH Wth do cops do in Amarillo anyway?//. Cop stuff; nab bad guys, paperwork, some scary situations, a few donuts. about 2 hours ago via TweetDeck

RT @tomsoto: @MajoratWH Chargers fan too?// big time about 2 hours ago via TweetDeck

RT @Trpster: @MajoratWH How's that Nikon working out for you? Figured out the bells and whistles yet?//gradually. Love the camera. about 2 hours ago via TweetDeck

RT @JineshGheeya: @MajoratWH does it bother u people have visceral rxn to FNC? Has it gotten u in trouble as reporter? I notice; no trouble about 2 hours ago via TweetDeck

RT @mmaskaly: @MajoratWH any advice to journalists on work/life balance? or gen career?// love the work; find someone who understands that about 2 hours ago via TweetDeck

RT @tomsoto: @MajoratWH Do you surf? Being from San Diego and all.// not board surfing; that's for retirement. Boogie and body now. about 2 hours ago via TweetDeck

RT @fjbar75: @MajoratWH if Michael Jackson were still alive, who do you think would win in a fight between him & Prince?//Cyndia Lauper about 2 hours ago via TweetDeck

RT @cln0103: @MajoratWH what was your major in a school? Where dud you go?//Journalism and Poli Sci; 2 degrees 4 yrs; Univ of Missouri. about 2 hours ago via TweetDeck

RT @insidepitch1909: @MajoratWH Chuck Todd's goatee v. Knoller's beard?// my rakish haircut; respect both for carrying off facial hair about 1 hour ago via TweetDeck

RT @LindaInNC: @MajoratWH Do you spend your entire day @ the WH? Is there an office or newsroom for the WH press?//all day; small booth about 1 hour ago via TweetDeck

RT @CFHeather: @MajoratWH What is your middle name? 1 before 70s actor Gould about 1 hour ago via TweetDeck

RT @txfootdoc: @MajoratWH great Q&A Major, any predictions on HCR that you can share, predict?//no news predictions about 1 hour ago via TweetDeck

RT @funnytunney: @MajoratWH does Gibbs ever use a teleprompter?// No. He loads it (kidding, Robert) about 1 hour ago via TweetDeck

RT @insidepitch1909: @MajoratWH Since University of Missouri is overrated on a yearly basis, do you envy the University of Texas?//Hmm. No. about 1 hour ago via TweetDeck

RT @knifework: @MajoratWH How much do you spend a week on your hair?//6,719 hours, 41 minutes, 18 seconds. That's just for combing. about 1 hour ago via TweetDeck

RT @badgerpete: @MajoratWH Balvenie or Macallan?//Lagavulin. Best ever. about 1 hour ago via TweetDeck

RT @tupelorob: @MajoratWH What kind of coffee is available from the White House to the press chore?//none. I brew Starbucks in booth, tho. about 1 hour ago via TweetDeck

RT @KimberlySeven: @MajoratWH who is yr fav peer politics aside (from another network) to hang out with?//I don't; set work aside when I can about 1 hour ago via TweetDeck

RT @mcduff664: @MajoratWH Do u watch Sunday News shows or r you off duty on the weekends?//sporadically; when big news time, otherwise no about 1 hour ago via TweetDeck

RT @tatn: @MajoratWH Will you be traveling to Indonesia w/ Potus?// yes; looking forward to it. about 1 hour ago via TweetDeck

RT @mzee26: @MajoratWH Who do you hate interviewing the most?// plumbers when they come back to fox the fix. about 1 hour ago via TweetDeck

RT @SCGibbons: @MajoratWH Not sure if this has already been asked. How often do you get asked if "Major" is your military rank?//less & less about 1 hour ago via TweetDeck

RT @gmo418: @MajoratWH what was that coffee maker tom hanks donated acc to Westwingreporter?//espresso machine; don't use it; use my own about 1 hour ago via TweetDeck

RT @LindaInNC: @MajoratWH Sev posts on Twitter that there will b a vote on ObamaCare next week. Have you heard anything?//Rptd it this a.m. about 1 hour ago via TweetDeck

RT @KenHammond: @MajoratWH Since you are answering Q's – What is your favorite bourbon?// Jim Beam Black about 1 hour ago via TweetDeck

RT @tupelorob: @MajoratWH Your a DC insider, who will win more games this year, the Nats or the Skins?//Capitals about 1 hour ago via TweetDeck

RT @Matuna33: @MajoratWH What is the most exciting thing you've witnessed or been a part of on Air Force One?//My donated DVD of Caddyshack about 1 hour ago via TweetDeck

RT @SCGibbons: @MajoratWH 1 more Q: Is it tough being an international sex symbol & fashion standard-bearer?//I can't even begin to tell you about 1 hour ago via TweetDeck

RT @jasonskirk: @MajoratWH What would you be doing if journalism didn't work out?//teaching; will probably wind up there eventually about 1 hour ago via TweetDeck

RT @vinceonair: @MajoratWH Do all your lady fans scream your name from the WH fences?//only the ones that need diaper changes about 1 hour ago via TweetDeck

RT @tatn: @MajoratWH TY for reply. Do u travel on same plane & day w/ Potus or do you travel ahead to cover stories?// travel ahead about 1 hour ago via TweetDeck

RT @narap1: @MajoratWH does flying on air force one lose its' luster over time, best features/perks? thx man./Never; coolest bird on planet about 1 hour ago via TweetDeck

RT @btarvin: @MajoratWH Is the District all abuzz about S. Strassburg, & will he make the big club?//big buzz( mid-season call up about 1 hour ago via TweetDeck

RT @gmo418: @MajoratWH ok will u ever place real pic as icon?Mad Men soon, Tapper & Christopher will encourage a mad men icon for u//maybe about 1 hour ago via TweetDeck

RT @CoachDB18: @MajoratWH Have u ever been so aggravated w/someone in interview thot of punching them X-d ur mind?//No; bad intvu my fault about 1 hour ago via TweetDeck

RT @vinceonair: @MajoratWH Do you have good interactions with local media when traveling?// yes; try to help, ans Qs if I can about 1 hour ago via TweetDeck

RT @billiegirltoo: btw, you DO realize i tweeted F*** U MAJOR last year. can't remember y, but ur briefing ? pissed me off// cycle of life about 1 hour ago via TweetDeck

RT @chadetzler0720: RT @chadetzler0720: @MajoratWH In DC this weekend! Down from Ohio! Anything exciting going on?// lots of rain, sadly about 1 hour ago via TweetDeck

RT @gsb114: @majoratwh who retires first….Helen T or you?// Willard Scott about 1 hour ago via TweetDeck

RT @abuhatem: @MajoratWH will the Dems actually pass this bill?// No predictions; we'll see. about 1 hour ago via TweetDeck

RT @kchilders: @MajoratWH Does the mainstream media give you hell for working for Fox?// not really about 1 hour ago via TweetDeck

RT @MatthewBurns: how did you get the FNC gig? We assume its not your nice legs.// CNN fired me; FNC pounced. Both mesmerized by my legs about 1 hour ago via TweetDeck

RT @gmo418: @MajoratWH feelings on twitter, good news source/or just different type of noise machine// I try to make it the former about 1 hour ago via TweetDeck

RT @CoachDB18: @MajoratWH Who scares you the most in our government? Who do you most trust?// the meter-maid (lovely Rita). about 1 hour ago via TweetDeck

RT @chadetzler0720: @MajoratWH We r thinking of visiting the WH tmrw! We r a strong conservative family! Would you be there?//No; off tmrw 44 minutes ago via TweetDeck

RT @gmo418: @MajoratWH u always up this late, or just slow news weekend?// enjoying this, that's all 43 minutes ago via TweetDeck

RT @MsVFAB: @MajoratWH As flight attendant, Q: fav place u have traveled?//Hanoi, believe it or not; haunted my childhood, captivated me 41 minutes ago via TweetDeck

RT @Jake_W: @MajoratWH Who's awesomer: You or Geraldo's 'stache?// Greta's blog 40 minutes ago via TweetDeck

RT @DanFugate: @MajoratWH How can you balance being so serious and journalistic with being so laid back?//4 me, one helps the other exist 40 minutes ago via TweetDeck

RT @MattMackowiak: @MajoratWH say something nice about CNN?// course; good reporters/photogs/producers/ friends; they didn't dump me 38 minutes ago via TweetDeck

RT @SamiShamieh: @majoratwh Is Major your birth name?// and when the time comes, my death name. 37 minutes ago via TweetDeck

RT @Unclo: Why not leave your name out of the answer, more room for reply?// 'Cause I'm TIRED!!! 35 minutes ago via TweetDeck

RT @MatthewBurns: @MajoratWH – Are hard news and cigarette-smoking reporters both dead?//Nope. 34 minutes ago via TweetDeck

RT @railroadaggie: @MajoratWH who wins the Big12 Men's bball tourney?//KU 34 minutes ago via TweetDeck

RT @dotlojo: @majoratwh did you start with fnc in ny or dc? and btw, think major garrett is the coolest name in news! def original!//DC 33 minutes ago via TweetDeck

RT @humanhere2: @MajoratWH What would make you quit your current job?// tragedy; massive family sickness; ordered to do something unethical 32 minutes ago via TweetDeck

RT @RuBegonia: @MajoratWH Why are you still awake?//enjoying this, to be honest 31 minutes ago via TweetDeck

RT @mynameisnotmike Q: Would u like to stay a week in Lincoln Bdrm or week at prez suite at a big Vegas casino?// week at Hotel Del in SD 29 minutes ago via TweetDeck

RT @wazi_san: @MajoratWH What are the Fox News Xmas parties like?//forgettable; utterly 28 minutes ago via TweetDeck

RT @Jake_W: Who would you consider your journalistic role models (Murrow, Cronkite, Pyle? //Observers-writers: Wolfe, Steinbeck, McPhee 26 minutes ago via TweetDeck

RT @gmo418: @MajoratWH last good book u enjoyed ?//Gilgamesh; not kidding. Really enjoyed what may be world's oldest novel 24 minutes ago via TweetDeck

RT @The_Brewer: How long stretch have u gone w/out time off? U always seem to be "there".// it's not so bad; abt 2 have couple of days off 23 minutes ago via TweetDeck

RT @lizbuddie: @MajoratWH Do you miss Crawford? What was it like goin to that lil podunk?// Do miss it a bit; very nice drive from Waco. 22 minutes ago via TweetDeck

RT @sarahbellumd: @MajoratWH what would you eat for your last meal?// Never-die soufflé 21 minutes ago via TweetDeck

RT @vinceonair: @MajoratWH is Megyn Kelly really that awesome?// and then some. Top-flight all the way. 17 minutes ago via TweetDeck

RT @ChloDubs: did it hurt you, as a Mizzou grad, to say that KU's going to win the Big 12 tourney?//Nope. Not after whupping they gave us. 16 minutes ago via TweetDeck

RT @chicostien: if you cld buy any dream car what wld it be and y ?? Jaguar E-Type convertible. Dad had one 15 minutes ago via TweetDeck

RT @askrause: from SD too. Which high school did you attend?// Madison 14 minutes ago via TweetDeck

RT @DeidreKnight:one day, u will tweet back to me! I always say @jaketapper is my press crush, you rock too! :)/: wish Jake happy birthday 13 minutes ago via TweetDeck

RT @kris_cunningham:Can you imagine LT in anything but a Bolts uni? Where do u think he'll land?// No. Jets, probably w/Cromartie 12 minutes ago via TweetDeck

RT @MatthewBurns:which convinced you to buy – the Snuggy itself or the book light?//cooked my snuggie in my Geo Foremzn grill 11 minutes ago via TweetDeck

RT @southsalem: @MajoratWH How bout a DC restaurant recommendation?//downtown: Vidallia, Ten Phen, Chef Geoff's, Georgia Brown's 9 minutes ago via TweetDeck

RT @cln0103: @MajoratWH how long have had your current job?// January 2009 8 minutes ago via TweetDeck

RT @gmo418: @MajoratWH any truth to east coast sports bias (as a wast coast fan?)Totally valid. Time diff kills W Coast teams (and fans) 8 minutes ago via TweetDeck

RT @mzee26: @MajoratWH favorite alcoholic beverage?// Winter = Lagavulin; Summer = Tanqueray 6 minutes ago via TweetDeck

G'nite all. Thanks for Qs; we'll do this again some time. 39 minutes ago via TweetDeck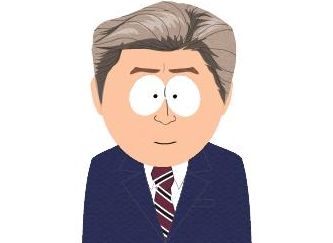 Have a tip we should know? [email protected]