Gary Cohn and Rob Porter Push Back on Woodward Book: 'Does Not Accurately Portray' Experience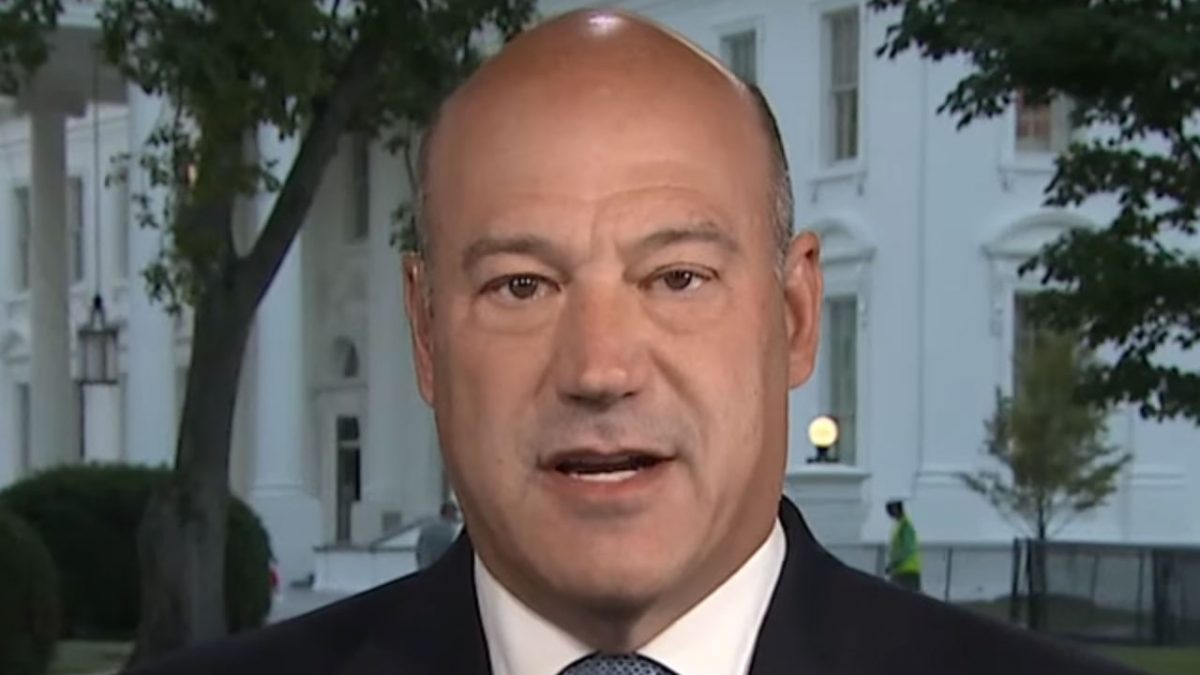 Today Bob Woodward's book Fear finally hit bookshelves, and two former White House officials have spoken out to take issue with some of what's reported about them.
Gary Cohn––subject of one of the more stunning revelations in Woodward's book regarding the physical removal of papers from President Donald Trump's desk––sent out a statement obtained by Axios:
"This book does not accurately portray my experience at the White House. I am proud of my service in the Trump Administration, and I continue to support the President and his economic agenda."
But as Axios notes, "Cohn cited no specific objections to Woodward's extensive reporting of his private views that Trump needed to be saved from his most dangerous impulses."
And then there's the statement from Rob Porter, the former White House staffer who was fired after his ex-wives came forward with serious abuse allegations.
Axios obtained Porter's statement as well, in which he takes issue with Woodward's reporting and goes out of its way to tout Trump's successes:
Having now read Bob Woodward's Fear, I am struck by the selective and often misleading portrait it paints of the President and his administration.

As Staff Secretary, I was responsible for managing the flow of documents to and from the Oval Office and ensuring that anything the President was asked to sign had been properly vetted. The suggestion that materials were "stolen" from the President's desk to prevent his signature misunderstands how the White House document review process works — and has worked for at least the last eight administrations.

It was also my responsibility to help ensure that relevant viewpoints were considered, that pros and cons were evaluated, that policy proposals were thoroughly vetted, and that the President could make decisions based on full information. Fulfilling this responsibility does not make someone part of a "resistance" or mean they are seeking to "thwart" the President's agenda. Quite the opposite.

President Trump invites robust discussion and asks probing questions. He has the confidence to allow advisors to disagree with a proposed course of action and advocate for an alternative outcome—and I sometimes did just that. But in the end, President Trump is the one who decides, and he has shown himself more than capable of doing so.

During my time in the White House, I sought to serve the President's best interests and to help enable his many successes—successes that Mr. Woodward's book ignores.

President Trump's accomplishments are undeniable: significant tax relief to spur economic growth, rolling back burdensome regulations to unleash job creators, remaking the federal judiciary to uphold the Constitution, and much more.
Last night in his interview with Stephen Colbert, Woodward reacted to the denials issued earlier by officials like John Kelly and Jim Mattis, saying "these are people who are trying to survive and keep their job." He also said other reporters have heard some of the things that he heard in reporting the book.
[image via screengrab]
Have a tip we should know? tips@mediaite.com
Josh Feldman - Senior Editor