Glenn Beck Goes Off On NAACP: They Are A 'Joke', 'Affront' to Memory of Martin Luther King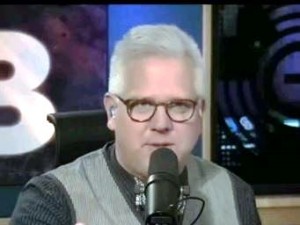 Not surprisingly, Glenn Beck has thoughts on the IRS political targeting scandal, going off on the NAACP on his radio show, calling the group a "joke" and an "affront" to legendary civil rights leaders Martin Luther King Jr., Booker T. Washington, and Frederick Douglass.
Responding to former NAACP Chairman Julian Bond's claim that President George W. Bush's IRS targeted the NAACP, Beck held nothing back:
Dismiss them…they are a joke, and an affront to everything that Martin Luther King and anybody who ever… Booker T. Washington, Frederick Douglass, you are an affront to their memory.
He went on to urge listeners to read the aforementioned leaders, confidently suggesting that none of them would have anything to do with the NAACP if alive today. Beck turned his ire to the Obama administration, saying the revenge, vengeance, and spite that make up the Obama White House goes against the principles of Martin Luther King.
In an indirect compliment of King, Beck pointed out that he marched with an awful lot of white people, linking IRS targeting to police brutality, asking if we really think Martin Luther King would be a guy that immediately "crucify" every cop:
Martin Luther King marched with an awful lot of white people…20 percent of the lynchings in the south, 20 percent of the lynchings by the KKK, where of white people. And you know what? I contend, the white people that were lynched are exactly the type of people that would be in the Tea Party today.
The NAACP has not yet responded to Beck's criticism.
Watch the segment courtesy of The Glenn Beck Radio Program:
Have a tip we should know? tips@mediaite.com