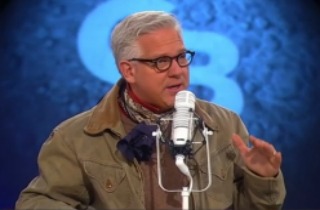 Radio host Glenn Beck slammed critics of the NFL for saying the league takes advantage of players during their prime but fails to take care of them after getting injured — criticizing them for seemingly ignoring that the federal government does the same thing to veterans returning home from the battlefield.
Beck said it is "morally responsible" for organizations to "take care" of players following their time playing a particularly vulnerable sport like football. The federal government, on the other hand, does not live up to the same standards when it cares for veterans, Beck said. In particular, he objected to author Malcolm Gladwell's assertion that the NFL is a "moral abomination" for "maiming" a third of its players:
Our government is never ever held to the same standard they're expecting others to be held to. And a moral abomination? Here's your moral abomination: we're gonna go fight a war — we don't even know what it's about anymore — we know people will have traumatic brain injury, we know they'll come back limping. They're going to come back missing limbs. We know they're gonna come back so morally, spiritually, physically scarred that they will not be able to function. We know their suicide rate will be through the roof … We don't really have a plan for them.
Beck then told the critics to "shut the hell up."
Watch the video below, via TheBlaze:
[Image via screengrab]
— —
>>Follow Andrew Desiderio (@forza_desiderio) on Twitter
[Note: Mediaite intern Andrew Desiderio is a student at The George Washington University.]
Have a tip we should know? tips@mediaite.com