GOP Congressional Candidate Ditched By Party After Sharing Super Racist Article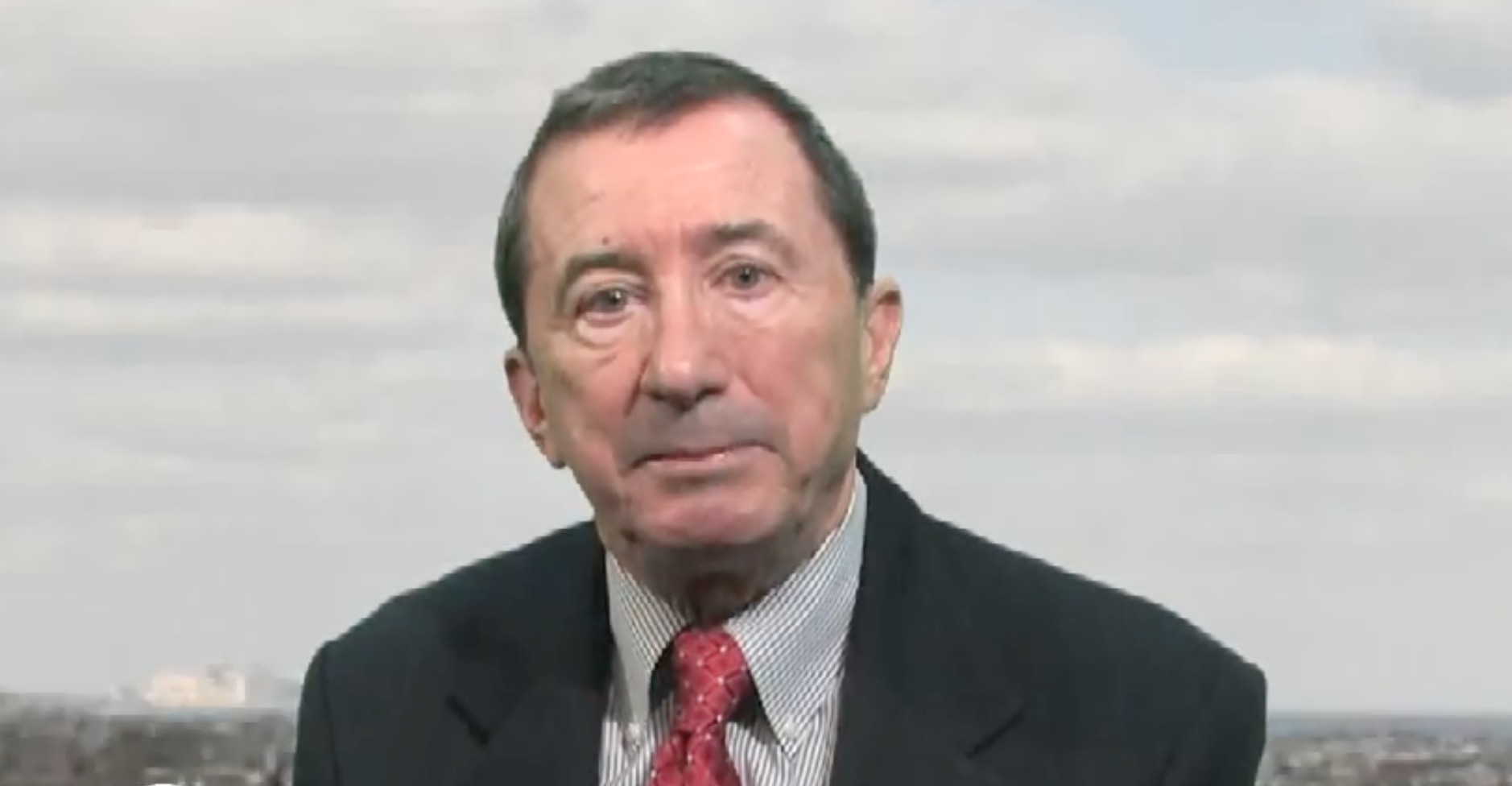 The National Republican Congressional Committee is pulling their support for Seth Grossman following a report that the New Jersey Republican congressional nominee shared racist articles from alt-right websites on social media.
Media Matters reported on Monday that Grossman shared an article on Facebook in 2014 from American Renaissance — an online publication known for pushing pro-white nationalist content. The piece (which we will not share here) refers derisively to statistics about crimes committed by African American and Hispanics, and it concludes by saying "blacks are different by almost any measure to all other people."
"They cannot reason as well. They cannot communicate as well. They cannot control their impulses as well. They are a threat to all who cross their paths, black and non-black alike."
Grossman stood by the piece years ago, offering these comments on Facebook:
"Oy vay! (sic) What so many people, black, white and Hispanic, whisper in private. But which nobody dares say out loud in this once free country. Just posting this as an individual and not on behalf of any organization."
Grossman enjoyed support from the NRCC before today, though they announced tonight that they would no longer back him:
NRCC has finally pulled their support. They endorsed him before vetting him when he won his primary.https://t.co/sGeeNywmW7

— andrew kaczynski? (@KFILE) July 9, 2018
When contacted for comment, Grossman put distance between himself and the article while saying it was brought to his attention by ex-congressman-turned-right wing commentator, Allen West.
"I did not and do not agree with any of its claims, and never visited the website. I believe I got the post from West who I thought was pointing out ignorance, hatred, and bigotry in both races, and the need to address them through open discussion."
Grossman has also taken to Twitter:
So, according to .@mmfa, myself and my friend .@AllenWest are now white supremacists. Ladies and Gentleman, we call that #FakeNews.

— Seth Grossman (@Grossman4NJ) July 9, 2018
Republicans are busy improving the lives of millions of Americans of ALL colors, and Democrats want blacks to stay on the government's welfare plantation.

— Seth Grossman (@Grossman4NJ) July 9, 2018
Bubba (Grandma) would say "Only in America!" Where else can the grandson of Jewish immigrants from Russia be a "Nazi"? Or "White supremacist" for sharing a post from a black guy (Allen West). "Anti-gay" while… https://t.co/Ombss3KI1n

— Seth Grossman (@Grossman4NJ) July 9, 2018
Grossman has a track record of railing against the diversification of America. CNN's KFile team recently compiled an extensive review of Grossman's online postings, which found that he made a host of negative comments about Kwanzaa, Islam, African migrants, and various other subjects. Grossman was also recently shown on video remarking that "the whole idea of diversity is a bunch of crap and un-American."
[Image via screengrab]
— —
>> Follow Ken Meyer (@KenMeyer91) on Twitter
Have a tip we should know? tips@mediaite.com