Governor of State Where Citizens Are Being Poisoned Gives Wife Obnoxiously Lavish Birthday Party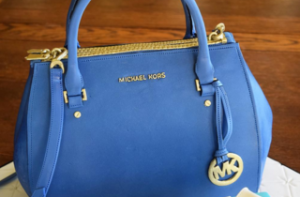 In case you haven't heard, in Flint, Michigan, residents are in a state of emergency because their water is full of lead. 41.5% of those residents are living below the poverty line. 56.6% are black. An EPA official has resigned over the mismanagement of the contaminated water that is poisoning the people who live in the city and can't get out.
The governor of Michigan, Rick Snyder, is the target of a campaign by hacktivist group Anonymous, has been forced to release his emails about the crisis and reveal how much he knew all along, and has finally admitted wrongdoing. Does he care about his public vilification or the suffering of the marginalized people in Flint? Not according to a post by Michigan blogger Mark Maynard!
He reported that Snyder threw his wife a birthday party in an upscale Ann Arbor restaurant. Knowing that it wouldn't be a good look to be seen partying, he had the foresight to have the windows blacked out. Still, an anonymous tipster went to Maynard with some very interesting behind-the-scenes deets.
For instance, while Snyder and his cohorts ate lavishly, protesters were lined up on Main Street demanding that he do more to help the people in Flint. He was too busy, though. I mean, look at this cake:
This was the assortment of cakes enjoyed by the First Lady of Michigan as 9,000 children's parents 55 miles away worried about what their kids would drink the next day and how they would bathe. Isn't being rich wonderful, darlings?
According to MLive, master cakester Heather Anne Leavitt had no idea that the cakes she had been called on to make in the shape of bags and boxes from luxury brands were for.
Parties are fine. Cakes are great. The idea that the Snyder family should sit in their home all day as protesters yell outside is unfair. Cake made to look like like a Michael Kors bag and a diamond necklace, though? Blacked-out windows at a fancy restaurant, though? 
This should leave a bad taste in your mouth. Like lead. Or like tactless cake.
(h/t Wonkette)
[image via screengrab]
For more from Lindsey, follow her on Twitter.
This is an opinion piece. The views expressed in this article are those of just the author.