Gov't Employees May Have Profited Off Insider Information About Changes To Medicare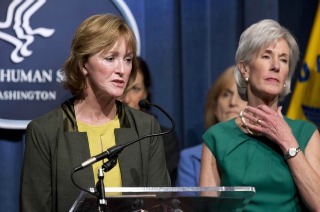 Shares of private insurers spiked weeks prior to an April 1 announcement that The Centers for Medicare and Medicaid Services (CMS) planned to put $8 billion into the private-sector Medicare Advantage program, according to a report in The Washington Post. The Securities and Exchange Commission and the Justice Department are mounting an investigation into whether a number of federal employees who had advanced knowledge of that decision may have profited off their inside information.

The Post reports that the value of Humana, among other private health insurers, surged ahead of the April 1 decision to put more federal funds into the private health care system.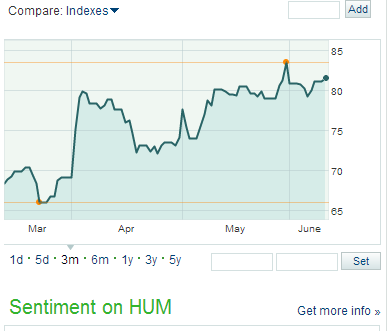 "Sen. Charles E. Grassley (R-Iowa) told The Washington Post late last week that his office reviewed the e-mail records of employees at the Department of Health and Human Services and found that 436 of them had early access to the Medicare decision as much as two weeks before it was made public," The Post report reads.
Grassley's staff's tip to The Post includes individuals with the White House's Office of Management and Budget who oversaw the information relating to the Medicare decision. However, reporters note that they have not obtained emails relating to who knew about that decision and when.
"The potential sensitivity of such exchanges was brought home for Grassley last month, when the Justice Department hand-delivered to his office a letter asking for details about a staff member's communications with a former staffer," The Post continues.
RELATED: Dem. Senator Suggests Eric Holder Should Consider Resigning
Grassley's office claims at least 436 employees with the Department of Health and Human Services had access to the Medicare decision as much as two weeks before it was announced. Officials with the CMS did not dispute the number of people with access to that information, but they said that this is necessary due to the complexity of the decision and the need for a broad policy review.
Read the report via The Washington Post.
> >Follow Noah Rothman (@NoahCRothman) on Twitter
Have a tip we should know? tips@mediaite.com