GQ Rips Hillary Clinton Apart On Their List of 'Least Influential People of 2016'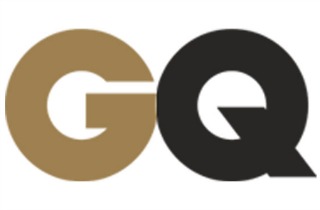 GQ is so angry with Hillary Clinton now that they've practically turned their "Least Influential People of 2016" list into a testament to her failure to win the election.
Described as "a comprehensive, anger-fueled list of everyone who ruined our year," the article states that Donald Trump's victory didn't occur from his efforts alone, but also because of the "boobs, liars, and hapless idiots" who got involved in the election. While writer Drew Magary said he hated putting Clinton on the list after she won the popular vote, he had no choice but to rake her across the coals:
"When you lose an election to Donald Trump, you belong on this list. How do you fuck that up?? It's Donald Trump! I genuinely doubt whether that man can tie his own shoes, and he still beat her. Would it have killed you to visit Wisconsin, Hillary? I know it's full of fat people and bad pretzels, but sometimes you gotta come out of your fundraising hole and kiss some babies. I'll never get over it. I'll be 80 and on my deathbed and my kids will be around me and I'll beckon them closer and, in my final moments, I will whisper these words like a secret: "I can't believe she lost to that asshole."
Magary wasn't done there though, not by a long shot. He went on to name and shame a whole bunch of people who made Trump's rise possible in their own unique capacities.
Here's part of what Magary wrote for Anthony Weiner:
You idiot. You breathtaking, unbelievable idiot. Don't even talk to us right now. Don't even look at us. You should just go lock yourself in the pantry and stay there until we tell you to come out, which will be never.
And here's a glimpse of Tim Kaine's segment for you:
Do we know where he is? Does he still exist? Did he ever exist?…I've had dreams that lingered longer than this guy.
Other dishonorable mentions include Billy Bush, Ted Cruz, Twitter CEO Jack Dorsey, and God himself.
Check out the complete list here.
[Image via screengrab]
— —
>> Follow Ken Meyer (@KenMeyer91) on Twitter
Have a tip we should know? tips@mediaite.com