Harry Reid Says Trump is 'Amoral', Compares Him to Mobsters Who Shoot People 'In the Head'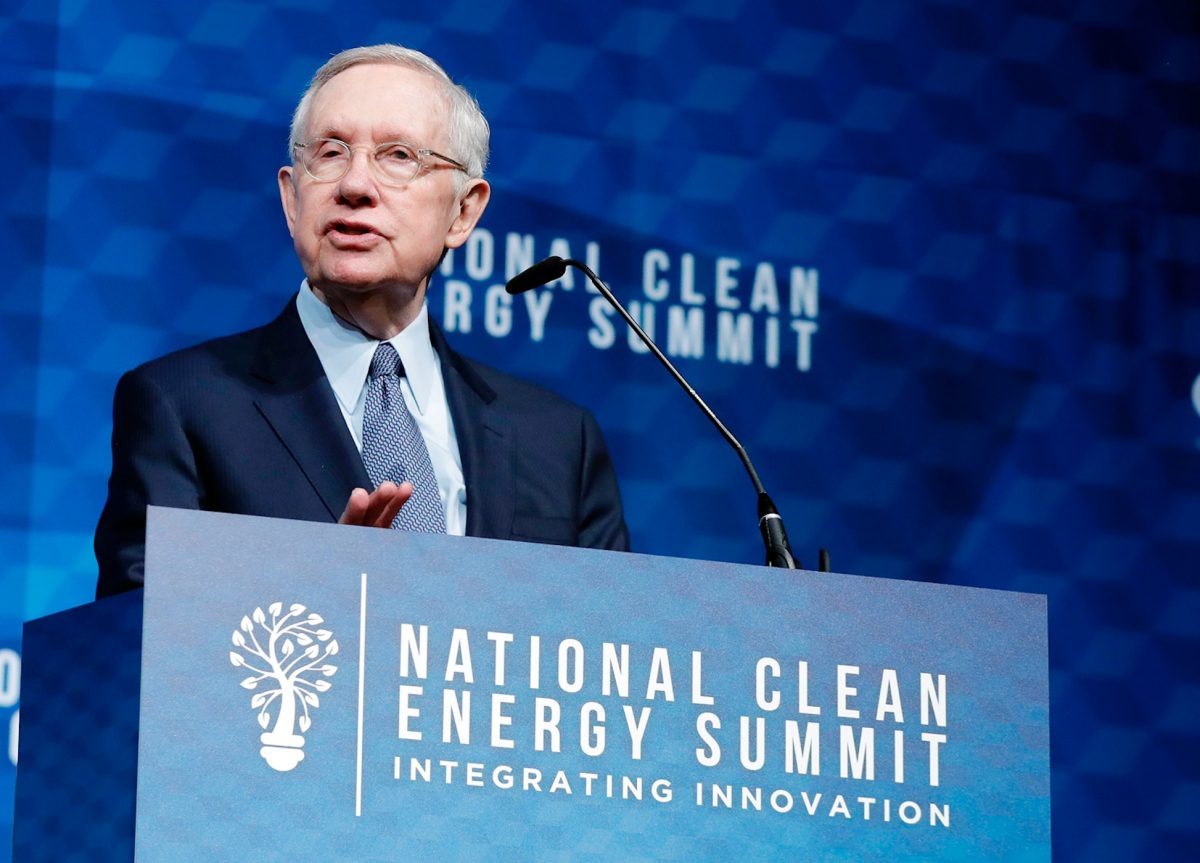 Former Senate Majority Leader Harry Reid tore into President Trump in a recent interview he gave with his reflections on the current state of American politics.
As Reid enters the last days of his life due to his battle with pancreatic cancer, he used an extensive interview with New York Times Magazine to look back on his political legacy and consider how bitter partisan fights are now routine for political discourse. When the interview arrived at how Reid contended with Nevada mobsters throughout his legal career, he was asked about those who've criticized Trump by comparing him to a mob boss.
From the interview:
"Organized crime is a business," he told me, "and they are really good with what they do. But they are better off when things are predictable. In my opinion, they do not do well with chaos. And that's what we have going with Trump."

Still, Reid added: "Trump is an interesting person. He is not immoral but is amoral. Amoral is when you shoot someone in the head, it doesn't make a difference. No conscience." There was a hint of grudging respect in Reid's tone, which he seemed to catch and correct. "I think he is without question the worst president we've ever had," he said. "We've had some bad ones, and there's not even a close second to him." He added: "He'll lie. He'll cheat. You can't reason with him."
Reid also hinted to Mark Leibovich that his pessimistic worldview helped him see Washington was teetering towards a state of chaos for some time, all it needed was the right conditions and a person like Trump to send it over the edge.
"I figure, if you're pessimistic, you're never disappointed," Reid said.
Other highlights from Reid's interview include his defense of ending filibusters for judicial appointments, and also his refusal to talk about his successor, Chuck Schumer.
[Photo via Getty Images]
— —
>> Follow Ken Meyer (@KenMeyer91) on Twitter
Have a tip we should know? tips@mediaite.com