Here's Everything About RT We Found in the Report on Russian Involvement in the Election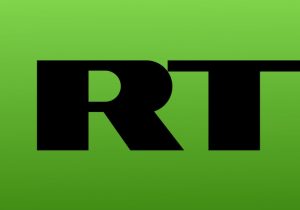 We finally have the report from the Office of the Director of National Intelligence on Russia's involvement in the 2016 election. Naturally, we got to work finding out everything the report had to say about RT, the state-controlled television network that has been panned by viewers and even its own employees for years. Essentially the Kremlin's mouthpiece, RT had a big role to play in the American election, as indicated by early reports.
The report focused on RT America, the English-language and USA-based arm of the network. Their involvement is not new, says the intelligence community:
In the runup to the 2012 US presidential election in November, English-language channel RT America — created and financed by the Russian Government and part of Russian Government-sponsored RT TV … intensified its usually critical coverage of the United States. The channel portrayed the US electoral process as undemocratic and featured calls by US protesters for the public to rise up and "take this government back."
The effort by RT America to undermine American democracy was, according to the report, premeditated and long-standing, as shown by the introduction of the shows "Breaking the Set" and "Truthseeker," which were both "both overwhelmingly focused on criticism of US and Western governments as well as the promotion of radical discontent."
Discussions of voter fraud, corruption, and a "lack of democracy" were common,  as was all manner of "strategic messaging," according to the report. The United States was shown as a "surveillance state" on the channel. The report criticized the anti-fracking messaging, the messages condemning Western involvement in Syria, and the classification of Occupy Wall Street as a movement against the "ruling class" found on RT. The focus on social media as a means to build an audience was also harshly criticized, as the report claimed that RT creates an "alternative view of the entire world."
Read the entire thing here, starting on page 16.
[image: screengrab]
Have a tip we should know? [email protected]