Homeland Security's Journalist Database Quietly Churns As Press Freedom Experts Raise Concerns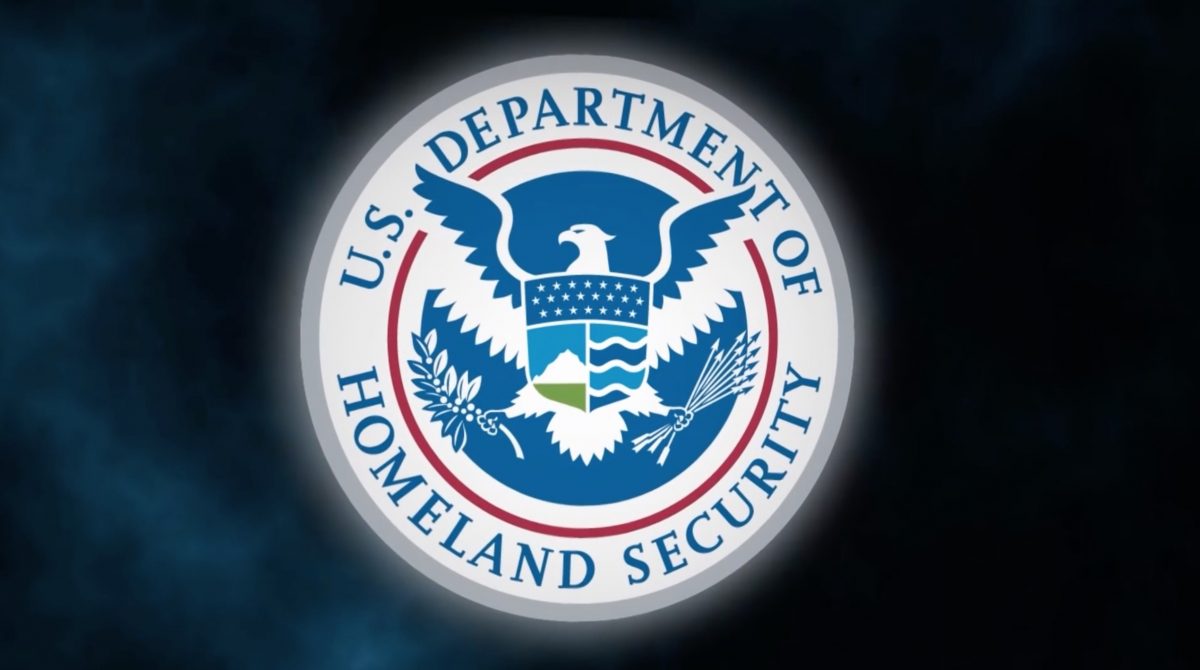 When a federal job posting surfaced last April from the Department of Homeland Security seeking a contractor to develop what it called "Media Monitoring Services," just a few headlines were made.
A handful of reporters speculated about what the the "monitoring" could involve, drawing clues from a statement of work attached to the posting, which gave a vague explanation of a database that would compile a list of "media influencers," a.k.a journalists, including their contact information, social media conversations, articles, the "sentiment" of those articles and where they were published.
Yet there wasn't a sustained outpouring of media attention, and DHS Press Secretary Tyler Q. Houlton quickly dismissed the worried with a tweet, calling them "tin foil hat wearing, black helicopter conspiracy theorists."
As the news cycle continued, the small bout of commotion inevitably fizzled out.
In one of his signature tweetstorms in early May, roughly a month after reports of the database broke, President Donald Trump went so far as to float the idea of stripping reporters of press credentials, suggesting that be the penalty for those reporting unflattering stories about him. "91% of the Network News about me is negative (Fake)," he wrote, directly linking sentiment to perceived veracity.
According to DHS, story "sentiment" is exactly what its database will track.
A DHS spokesperson told Mediaite in a discussion that awareness of whether a report is positive or negative would help decision makers to monitor how the public feels about certain policies and if needed, clear up misconceptions.
According to the department, the purpose is partly to share policy announcements and press releases, invite reporters to events and provide them with story comments. DHS added that the monitoring service would also track public concerns and global security.
However, the department said journalists will not be notified as to whether they're on its list of media influencers, and that any concern over the database was unwarranted. Simply put, DHS said it's only looking to read the news and that the initiative seems harmless.
To be sure, this isn't the first time the federal government has engaged in media monitoring. It also occurred under the Obama administration. The effort then was focused largely on terrorism, natural and man-made disasters and tracking breaking events.
Pilot versions of it were tested in 2010 to keep tabs on the BP oil spill and the response to the Haiti earthquake. A privacy review of monitoring efforts was released in 2012, stating that while the government is able to collect PII, or Personally Identifiable Information, it would only do so "in a very limited number of situations" and that it would not "actively seek" it.
But just a few months later, controversy swirled in a congressional hearing with the Subcommittee on Counterterrorism and Intelligence when then representative Patrick Meehan of Pennsylvania said it could be crossing a line.
He cited reports revealing "that DHS has tasked analysts with collecting intelligence on any media reports, 'that reflect adversely on the U.S. Government and the Department of Homeland Security, including both positive and negative reports on FEMA, CBP, ICE, among others.'"
Continuing his speech, Meehan described an example in which "DHS used multiple social networking blogs, including Facebook and Twitter, three different blogs, and reader comments in newspapers to capture the reaction of residents to a possible plan to bring Guantanamo detainees to a local prison in Standish, Minnesota."
While he acknowledged that monitoring threats using public information was a legitimate objective, he noted that "collecting and analyzing, disseminating private citizens' comments could have a chilling effect on individuals' privacy rights and people's freedom of speech and dissent against their Government."
Given that these Obama-era efforts sound similar to those of the Trump administration, the question then becomes, is this any different?
Carrie DeCell, a staff attorney at Columbia University's Knight First Amendment Institute thinks it is.
This time, she said, "DHS appears to be expanding those efforts in even more troubling ways."
"The new contract solicitation describes a media tracking platform to monitor coverage not only of developing events, such as natural disasters or terrorist acts, but also about DHS itself—and to analyze the 'sentiment,' 'geographical spread,' and 'momentum' of that coverage," DeCell said. "The possibility that DHS could use that platform to create a heat map of dissent poses pointed First Amendment concerns."
DeCell added that the range of individuals who could be tracked doesn't just focus on reporters, but falls under the umbrella of anyone deemed influential in media, which could easily apply to people outside of traditional newsrooms.
Her primary concern is that the scope of the surveillance "may have a severe chilling effect on reporting and other expressive activities in general."
Lata Nott, a former New York City litigator and the current executive director for the Freedom Forum Institute's First Amendment Center, which is partly housed in the Washington, D.C. Newsuem, also expressed concerns about the program, noting that she could "understand people who are spooked because it does seem almost like an enemies list or something, but it doesn't necessarily have to be."
"Especially since this administration doesn't have a great relationship with the press, I think there is an immediate feeling that this might be used for improper purposes," she said.
Aside from journalists working domestically, the DHS contractor solicitation sought the ability to track media worldwide, singling out Arabic, Russian and Chinese as languages of interest. Nott explained that could be tracking the next Arab Spring, or disinformation campaigns, but the latter would seem exceptionally odd given that Trump has railed against any claims that Russia had a hand in getting him elected.
The primary difference between media monitoring under Obama and Trump would appear to be the tone of each administration.
"Because of this particularly strange moment that we live in where our administration seems so anti-press…I can see why people are concerned about such a database existing," Nott said.
The Committee to Protect Journalists noted this hostility had been expressed by DHS and that the lack of detailed information on the database makes it incredibly difficult to understand the purpose for which it may be used.
Alexandra Ellerbeck, CPJ's North America program coordinator, called it "really concerning."
"Certainly they've been dismissive to everybody," she said "If people are concerned…the onus is on DHS to explain what's going on and be transparent to the public and that's not something that's happening right now."
Ellerbeck pointed out that monitoring focused on PR initiatives is a routine activity, but dismissals of those trying to find out more have become a pattern marked by an aggressive tone, as evidenced by Houlton's accusatory "tin foil hat" tweet.
"A number of people have brought legitimate questions on how it gets stored," Ellerbeck said, speaking about the information that would be collected. "I do think that, you know, serious engagement and questions about how that information is processed and shared, how it's gathered are legitimate."
CPJ reached out to DHS for more information and was told there might be a Privacy Impact Assessment conducted to look into the matter; however, it isn't completely clear what that process would involve or whether it will even happen.
"Rather than dismissing critics out of hand, DHS should be transparent in engaging with these questions and should commit to producing a publicly available Privacy Impact Assessment," Ellerbeck said, noting that "there are still questions about how the information will be collected, used, and shared."
The American Civil Liberties Union declined to comment for this story, but is seeking more information with a FOIA request. Within the document, the ACLU emphasized that while questions have been raised about the DHS contractor solicitation, "little is publicly known about the intended purpose and functioning of this new database."
The April DHS posting was removed just weeks after appearing on the Federal Business Opportunities website, having been the main source of information regarding the database. While it is impossible to speculate whether there was any purpose behind removing the posting, it is worth noting that there are postings on the site dating back an entire year.
What form this database could take, the progress being made on its development and whether it could impact First Amendment freedoms are all questions that remain unanswered, but the cliché of "time will tell" may be the only response available. However, under the rhetoric of the Trump presidency, those are questions we must keep asking.
Follow Amy Russo on Twitter: @amymrusso
Have a tip we should know? tips@mediaite.com