House Budget Chairman John Yarmuth: Trump Got 'Crushed' on the Wall, Which Will Likely 'Never Be Built'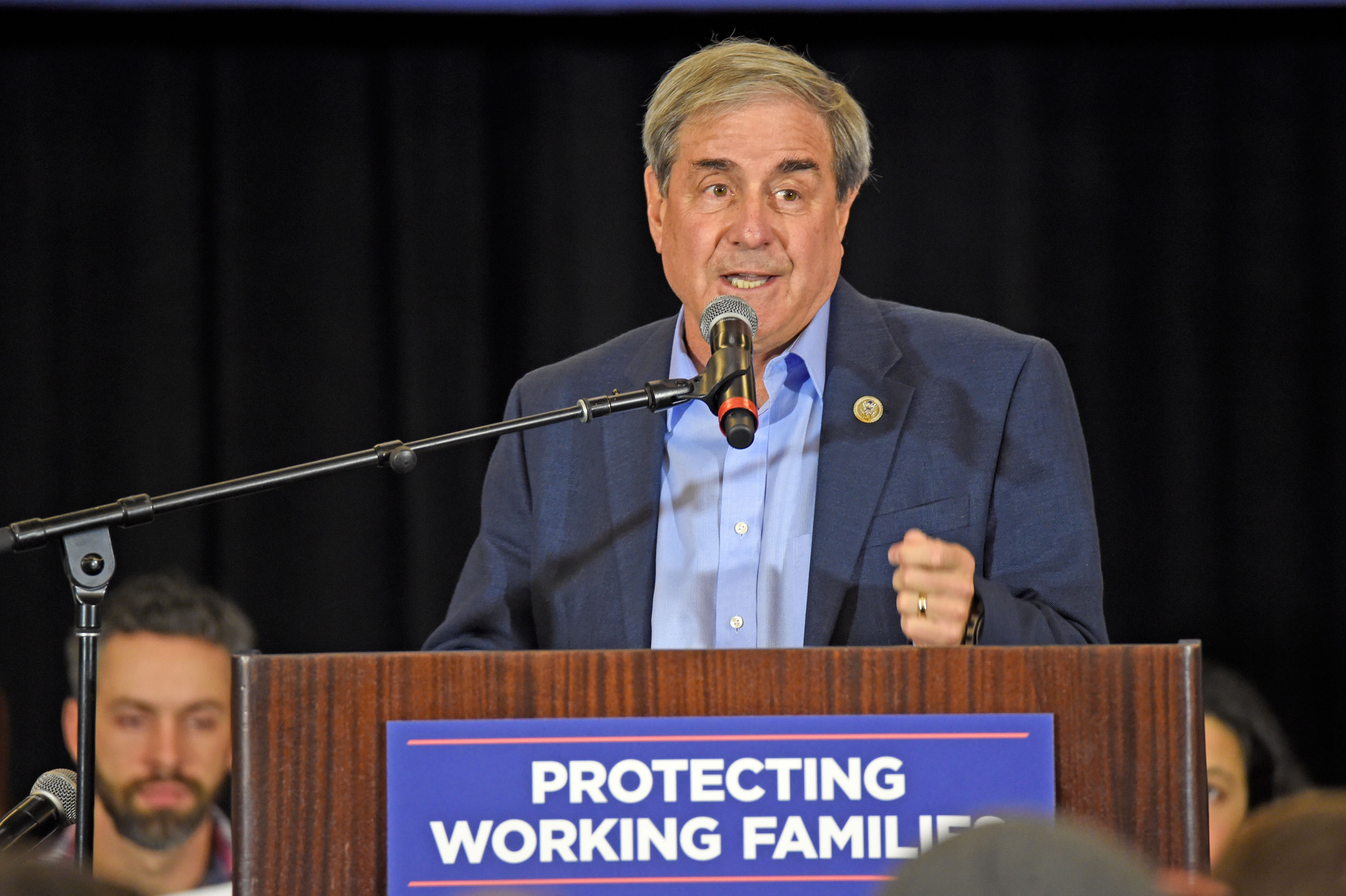 In this unprecedentedly polarized political environment, there may be no better, or more unusual, partisan conversations than those between me and Congressman John Yarmuth (D-KY), who is the newly-minted chairman of the House Budget Committee. I am an anti-Trump conservative, while he is a liberal lawmaker with whom I have rarely agreed politically during our sixteen-year friendship, which began when we co-hosted a television show in his hometown of Louisville, KY.
In an era where President Donald Trump has greatly strained, and even broken, many relationships between people with political differences, Trump has actually provided us with some unique common ground. When I interviewed Yarmuth just after the Democrats took over the House late last year, we even experienced the bizarre spectacle of me essentially pleading him to reconsider his position that it was NOT a good idea to impeach Trump, even if the evidence sufficiently substantiates what we both already strongly suspect to be truth of the president's attempt to obstruct justice in the Russia investigation.
This week, as part of my brand-new, internationally-distributed podcast chronicling the Trump presidency called "Individual 1" (which is how Trump was referred to in one of the Michael Cohen criminal filings), I interviewed Yarmuth for the first time as the chairman of the powerful Budget Committee. I did so largely because the negotiations over funding the government, where Yarmuth played a significant role, had just ended and I wanted to get a sense of just how badly things had really gone for this president, who famously fashions himself an all-world negotiator.
As usual, Yarmuth did not disappoint. Among the highlights of our colorful discussion were the following:
Yarmuth says the negotiations did not take place in a "rational world" because our president is "not rational."
He added that Trump got "crushed" over "The Wall" funding, getting less for border security than he would have without the record-breaking shutdown. Yarmuth agreed the shutdown was a huge tactical mistake for Trump, especially considering he could have made a much better deal back when Republicans still controlled the House at the end of last year.
He said that Trump's political base, if they really want "The Wall," should be "furious" with him because he could have had it in the first part of his presidency, but turned down the deal and now it is very unlikely to ever happen.
The congressman went on to predict that, regardless of how the legal battle over Trump's "national emergency" shakes out, "The Wall" will very likely never actually be built. This is because logistical delays will make it impossible for it to even be really started before the 2020, and likely even the 2024, elections are over, meaning that the next Democratic president (unless Republicans somehow, against all odds, win the next two presidential elections) would simply shut the whole project down immediately after taking the oath of office.
In what was one of the highlights of my career, Yarmuth acknowledged that I had finally convinced him to change his position on Trump's possible impeachment and indicated that he thinks that most of the Democrats in the House are heading in the same direction.
We ended the conversation with some candid comments about my fears that his colleagues going too far to the left, so quickly, may be playing right into Trump's hands and possibly facilitating his reelection. We did, however, come to an agreement on who should be the Democratic presidential nominee, assuming the primary goal of his party is to beat Trump.
The entire interview is well worth a listen and can be heard here:
https://itunes.apple.com/us/podcast/individual-1-podcast/id1451678645?mt=2&i=1000430054587
Or here:
https://player.whooshkaa.com/episode?id=333812
John Ziegler is a senior columnist for Mediaite. He hosts a weekly podcast focusing on news media issues and is documentary filmmaker. You can follow him on Twitter at @ZigManFreud  or email him at johnz@mediaite.com
[featured photo via Getty Images]
This is an opinion piece. The views expressed in this article are those of just the author.