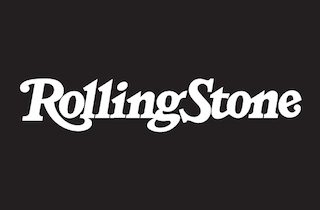 After the Columbia Journalism Review released its scathing report on what went wrong with Rolling Stone magazine's retracted story about a University of Virginia student who claimed she had been gang-raped, journalists had their say on Twitter and elsewhere about the ramifications for not only Rolling Stone, but for the journalism industry as a whole.
According to Columbia's review, the retracted story amounted to a "journalistic failure that was avoidable." University of Virignia President Teresa A. Sullivan said the story "did nothing to combat sexual violence, and it damaged serious efforts to address the issue."
Mediaite columnist Joe Concha has opined extensively on the topic since the original retraction, and media reporters broke down every aspect of Columbia's report. Washington Post media writer Erik Wemple credited Rolling Stone with transparency, but said the magazine "understands how many reputations it has trashed." In addition, Poynter gathered reactions from influential journalism scholars and groups.
–RELATED: Twitter Reacts to Rolling Stone Retraction
Here's a sampling of some other notable reactions, including many who were shocked that Rolling Stone did not decide to fire the story's author, Sabrina Rubin Erdely, or anyone else involved in the blunder:
Zero accountability for massive journalistic failure: reporter, top editors keep their jobs at @RollingStone http://t.co/QENhn32zNU

— Mike DeBonis (@mikedebonis) April 6, 2015
Much deserved attn to @SabrinaRErdely's failure to contact Jackie's friends, but I'm more struck by requests for 'comment' sent to frat…

— Mike DeBonis (@mikedebonis) April 6, 2015
… It's an affront to every reporter who has diligently recounted damning details to the other side, knowing your story might not survive.

— Mike DeBonis (@mikedebonis) April 6, 2015
If Rolling Stone editors believe in holding institutions to account, as they intended with UVA, they should resign. Fiasco their fault.

— Marcus Brauchli (@mbrauchli) April 6, 2015
There's irony in a publication assailing universities for systemic failure claiming its own failure is an unrepresentative one-off.

— Farhad Manjoo (@fmanjoo) April 6, 2015
Rolling Stone should recognize that it's not just their reputation on the line but the journalism industry's too.

— Sam Stein (@samsteinhp) April 6, 2015
Jann Wenner's fired editors for much, much less: http://t.co/8c0I2zF8iD http://t.co/AhMtnJdCt3 http://t.co/uuxShalYbh http://t.co/r7Sz6bTvAb

— Michael Calderone (@mlcalderone) April 6, 2015
Journalism is never a faith-based exercise. http://t.co/Anz2xrSxM5 pic.twitter.com/YGFliE1TFg

— Edmund Lee (@edmundlee) April 6, 2015
!!! "Mr. Wenner said that Ms. Erdely would continue to write for Rolling Stone" http://t.co/bg5ZJuSgwv

— Brian Stelter (@brianstelter) April 5, 2015
We don't need the journalism ethics folks to analyze the Rolling Stone rape story. The rule is simple: verify the stuff people say.

— Nicholas J.C. Pistor (@nickpistor) April 6, 2015
What would Rolling Stone in its heyday write about an institution that screwed up unbelievably, damaged people's lives, but punished no one?

— John Bresnahan (@BresPolitico) April 6, 2015
How many news organizations repeated the Rolling Stone allegations without doing own investigation?

— Greta Van Susteren (@greta) April 6, 2015
Only the readers, David, only the readers RT @David_Boaz: No one getting punished at @RollingStone, even the author?! http://t.co/jDPgc8BaWR

— Nick Gillespie (@nickgillespie) April 5, 2015
The most gobsmacking part of this Rolling Stone reporting debacle continues to be that no one talked to Jackie's friends. How !?!!

— Christopher Hayes (@chrislhayes) April 6, 2015
Rolling Stone piece was an atrocity. Columbia says magazine didn't follow "even basic journalistic practice." That's for sure

— HowardKurtz (@HowardKurtz) April 6, 2015
This to me is unbelievable. http://t.co/b6TOd5hBnY pic.twitter.com/88OfZIvnmd

— Andrew Kaczynski (@BuzzFeedAndrew) April 6, 2015
So Rolling Stone outsources its investigation to Columbia JS & proceeds to do nothing in terms of individual accountability afterward? OK…

— Joe Concha (@JoeConchaTV) April 6, 2015
We will add more reactions as they come in.
[Image via screengrab]
— —
>>Follow Andrew Desiderio (@forza_desiderio) on Twitter
Have a tip we should know? tips@mediaite.com