How Foster Kamer May Have Cost the Village Voice $1M in His First Month on the Job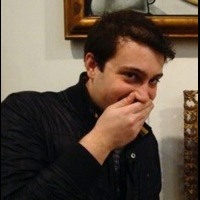 Foster Kamer is a pretty great writer, and the Village Voice was likely thrilled to hire him from Gawker a couple of months ago. But in hindsight it appears that his first few weeks at his new job were pretty rough. How rough? Well…he may have cost them $1,000,000 by writing a post that made a nasty comment about James Dolan, the prickly owner of Cablevision, MSG Entertainment, and Rainbow Media. It sort of puts any new-job growing pains we've all had in perspective, doesn't it?
A month ago, Kamer left his job as the weekend editor of Gawker to set up shop at the Village Voice. During his third week, he wrote a piece about the potential acquisition of the blog Gothamist by Rainbow Media entitled "Gothamist Sells Out to Cablevision, James Dolan Presumably Excited to Ruin Another News Outlet." In it, Kamer quoted a tweet by Gothamist owner Jake Dobkin in which he criticized a New York Times profile of Lockhart Steele as being a "blowjob." Kamer followed up that story with this line:
"Which raises the question: Wonder how Dobkin's gonna feel with Jimmy Dolan's cock in his mouth?"
Soon after, Dolan got wind of that comment and he did not like it. At all.
The Village Voice began receiving a number of emails from Dolan's people. Soon after that, they noticed that the Independent Film Center, which is owned by Rainbow Media, had pulled an ad from the Voice. The ad was worth about $2000 a month which was unfortunate but not enough to keep Kamer from writing a tongue in cheek post about it. Then, however, the stuff really hit the fan.
Here's how Kamer describes the fallout in a post about the situation today:
"That same post has now resulted in all Madison Square Garden Entertainment advertising being pulled from the Village Voice.

Furthermore, LiveNation — one of America's biggest concert promoters — has now pulled all of its advertising from all Village Voice Media properties at the behest of James Dolan, whose MSG Entertainment employs the services of Live Nation/Ticketmaster in their ticketing and promotions operations.

In toto, a mediocre dick joke about a media acquisition has now cost this company upwards of $1M in yearly advertising revenue."
Now, was Kamer's joke crude? Yes. Was it a million dollars worth of crude? Not really.
In today's post, Kamer answers the first question everyone must be having while reading this. No, he isn't getting fired. This is probably because you can't fire someone for giving you exactly what you hired him for (well, you can but you probably shouldn't). Kamer has always been known for his fearless, profane, and (occasionally) downright cruel posts. It's what makes him great. In fact, the post today is classic Kamer as he follows up the lowdown of what happened by gleefully dishing on Dolan's past legal troubles and asking readers to send him any dirt on the man they may have. We can only hope that this leads to a series of hilarious pay back pieces.
One thing we want to know is, is there anyone who signs off on Kamer's posts before they get published and did he get off as easily for this whole episode?
So, what did we learn from this story? First off, we've learned that the people in charge of the Village Voice are the most lenient bosses ever. Secondly, we've learned that you should probably watch it when you make fun of someone who gives tons of money to your employers. And finally, we've learned that if you have to say something mean about someone like that, make sure it's not James Dolan. That man has completely raised the bar for getting revenge against Foster Kamer. Hell, after Kamer posted this tweet, we were just gonna TP his house or something.
Have a tip we should know? tips@mediaite.com