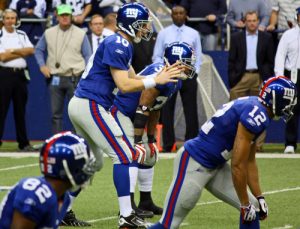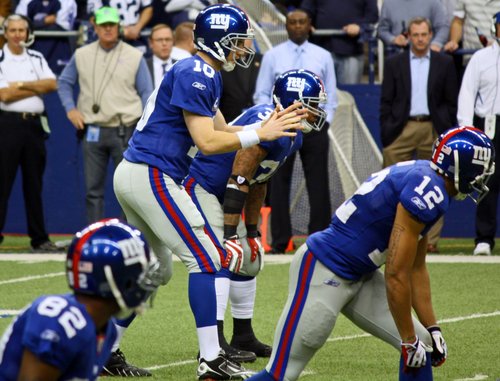 Sunday Night Football heads to East Rutherford this week, for an NFC East showdown between the Dallas Cowboys and the New York Giants.
Last week's results pretty much helped the Cowboys salt away the NFC East, but they can clinch it officially on Sunday with a win over Big Blue. America's Team brings its gaudy 11-1 record to the divisional showdown, and are considered by many to be the best team in the league right now. Without a doubt, hopes are high in Dallas as the 'Boys ride north with an 11-game winning streak in tact.
But the one team to beat them this year? The Giants, who took a 20-19 decision all the way back in Week 1. The G-Men had a 6-game winning streak of their own going until last week, when the Steelers badly outplayed them on both sides of the ball, and the Giants fell 24-14. With the NFC East all but out of reach, the 8-4 Giants set their sights on a wild card berth. But with a tough schedule to finish out the season, a playoff spot is far from guaranteed. After tonight, the Giants finish up at home against 9-4 Detroit, and then on the road against divisional rivals Philadelphia and Washington. The Giants would certainly rather avoid having to win probably two out of those three. But that may be the predicament they find themselves in if they lose to the Cowboys.
Kickoff is at 8:30 p.m. ET. The game will be broadcast on NBC. Al Michaels and Cris Collinsworth have the call. NBC will stream the game on its website, or you can use either the NBC Sports app or the NFL Mobile app to watch on your phone or tablet. Those apps can be downloaded from the Apple App Store, Google Play, and the Windows Store. A cable subscription is required for the free stream
[image via Ken Durden – Shutterstock.com]
Have a tip we should know? tips@mediaite.com