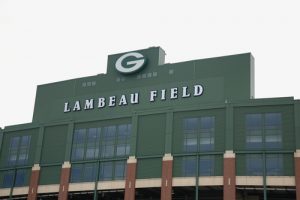 It was truly jarring to hear the Green Bay Packers offense get booed on several occasions during Sunday's game against the Dallas Cowboys. The Lambeau Field crowd has a reputation for being as patient as any in the sport, but even they were frustrated by what they saw on Sunday, and what they've seen so far this season.
The Green Bay offense simply hasn't performed to expectations this season. Sunday was simply a microcosm. They've averaged 22.8 points per game, a total which puts them in the bottom half of the league. Turnovers, missed opportunities, and generally sloppy play have all been hallmarks of the 2016 Packers offense.
Quarterback Aaron Rogders will look to right the ship on Thursday night against a 1-5 Chicago Bears team that has many problems of their own. The Bears dropped a close decision to Jacksonville last week, and are on the brink of having their season spiral out of control. Brian Hoyer once again gets the start under center in place of the injured Jay Cutler.
Kickoff is at 8:25 p.m. ET. The NFL Network will share the broadcast with CBS, which is airing the last of its five 2016 Thursday Night Football telecasts tonight. Jim Nantz and Phil Simms have the call. Twitter will once again live stream the game. The link for the Twitter stream can be found here. CBS and the NFL Network will also stream the game on their respective apps. Those apps can be downloaded from the Apple App Store, Google Play, and the Windows Store.
[image via ShutterStock]
Have a tip we should know? tips@mediaite.com