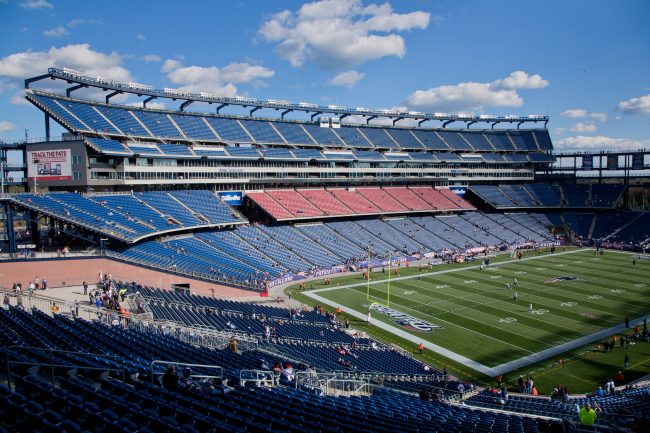 It's championship Sunday in the NFL. And the doubleheader begins in Foxboro — where the defending champion New England Patriots look to punch their return ticket to the Super Bowl and try to get past the Jacksonville Jaguars.
All eyes will be on the great Tom Brady Sunday afternoon. The future Hall of Fame quarterback cut his throwing hand in practice on Wednesday. The wound, according to ESPN, required stitches, and may force him to wear a glove during Sunday's game. A fluke injury seems to be about the only thing which could truly stop the New England offense – which steamrolled Tennessee in the Divisional round once it got going. Brady's injury is a wild card, but the reigning champs still figure to be very tough to beat.
Jacksonville, however, just might have the personnel on defense to at least make the Patriots work for their points. It's been an outstanding unit throughout the year, but they do enter having yielded 42 points to Pittsburgh last week. The Jaguars survived, though, thanks to a rare strong game from their offense. They'll probably need to score a bunch again on Sunday in order to have a shot against New England in Foxboro.
Kickoff is at 3:00 p.m. ET. The game will be broadcast on CBS. Jim Nantz and Tony Romo have the call. The game can be streamed via CBS All Access, which is a pay subscription service. However, users can sign up for a one-week free trial via this link.
[image via Shutterstock.com]
Have a tip we should know? tips@mediaite.com
Joe DePaolo - Senior Editor