How to Watch the Cowboys-Vikings NFL Thursday Night Football Game Live Stream Online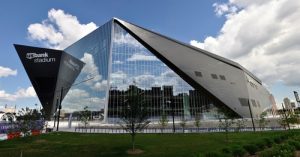 With the requirement that each team participate once, Thursday Night Football's offerings have often been less than stellar. This week, though, features one of the better Thursday match-ups of the season — the Dallas Cowboys vs. the Minnesota Vikings.
The Cowboys just keep on rolling along. A Thanksgiving day victory over Washington made them the first team to reach 10 wins in this NFL season. They sit atop the NFC East, and the NFC, with a league-best 10-1 mark through Week 12. Their offense has been wonderful. Their defense has been stout. They appear to be the real deal.
However, as dominant as they've been all year, there is a not entirely far-fetched scenario in which the Cowboys could relinquish their NFC East lead just 10 days from now. A loss against Minnesota Thursday, coupled with a New York Giants win Sunday against Pittsburgh, would put first place in the division on the line when the Cowboys and the Giants meet a week from Sunday at MetLife Stadium. So the Cowboys, as great as they've been, must keep winning.
Minnesota, through the first third of the season, looked to be serious contenders to win the NFC. Now, they are fighting for their playoff lives in the very competitive NFC. At 6-5, a loss Thursday might require the Vikings to run the table in order to make the postseason. The good news for them: the schedule softens dramatically the rest of the way. The Vikings finish up with games; at Jacksonville, home against Indianapolis, at Green Bay, and home against Chicago. So they have a chance to regroup. A win Thursday could potentially kickstart a strong finish.
Kickoff is at 8:25 p.m. ET. The game will be broadcast on both NBC, for the first time this season, as well as the NFL Network, which will stream the game live on its website. Twitter will also have a livestream, which can be found here. NBC's Al Michaels and Cris Collinsworth have the call.  Use the NFL Mobile app to watch on your phone or tablet. That app can be downloaded from the Apple App Store, the Google Play store, and the Windows Store. A cable subscription is required for the free stream.
[image via Mark Herried – Shutterstock.com]
Have a tip we should know? tips@mediaite.com