How to Watch the Redskins-Panthers NFL Monday Night Football Game Live Stream Online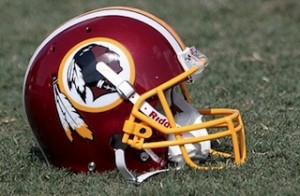 Monday Night Football's penultimate game of the season features the Washington Redskins, who are still in contention for a wild card berth, and Carolina Panthers, who are not.
Washington is still in the hunt at 7-5-1, and has a chance to pull a half game ahead of Green Bay and Tampa Bay for the final wild card spot with a win tonight. The NFC East has not sent more than one team to the playoffs since the 2009 season. But it has a legitimate chance to send three this year, with the Cowboys already in and the Giants and Washington both in control of their own destiny. Yes, Washington can now dictate its own fate after Tampa Bay's loss to Dallas on Sunday. Three wins to close out the season and they are in the dance.
But they figure to be up against a very dangerous opponent tonight in the reigning NFC champion Panthers, who were mathematically eliminated from the playoffs on Sunday. The Panthers were embarrassed in Seattle two weeks ago, but appeared to get a little of their mojo back in a win over San Diego last week. Now, with three teams battling for playoff spots still remaining on their schedule (Washington, Atlanta Tampa Bay), the Panthers will look to play spoiler as they try to eke out a .500 record.
Kickoff for is set for 8:30 p.m. ET. Sean McDonagh and Jon Gruden have the call. You can catch the action live on ESPN, or stream it online free with a cable subscription via WatchESPN on your pc, phone, or tablet. The NFL Mobile app offers another way to watch on your phone or tablet. Both apps can be downloaded from the Apple App Store, Google Play, and the Windows Store.
[image via Shutterstock.com]
Have a tip we should know? tips@mediaite.com