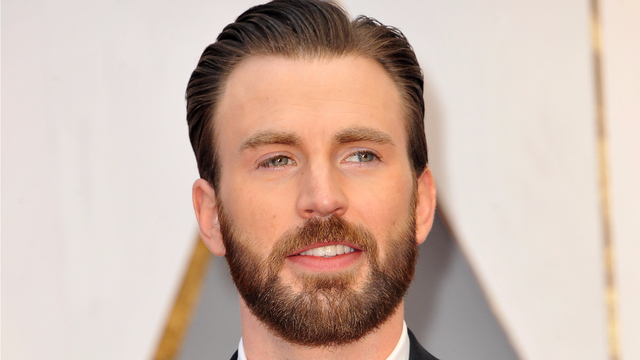 Chris Evans is talking about President Donald Trump and his recent Twitter war with David Duke in his new cover story for Esquire. The Captain America star, who was a Hillary Clinton supporter during the 2016 campaign, is still shocked that Trump won the election. He's also not impressed with Steve Bannon.
"I feel rage," he told the mag. "I feel fury. It's unbelievable. People were just so desperate to hear someone say that someone is to blame. They were just so happy to hear that someone was angry. Hear someone say that Washington sucks. They just want something new without actually understanding. I mean, guys like Steve Bannon—Steve Bannon!—this man has no place in politics."
Discussing his spar with the former Imperial Wizard of the Ku Klux Klan, he acknowledged that some might think it's unwise for him to share his opinions online. While he gets it, he feels differently and told Esquire, "My God, I would not be able to look at myself in the mirror if I felt strongly about something and didn't speak up."
Read the full piece over at Esquire.
[image via Tinseltown / Shutterstock]
Have a tip we should know? [email protected]
---