If You're Ashleigh Banfield's Friend, You'll Vote For Her In This Online Poll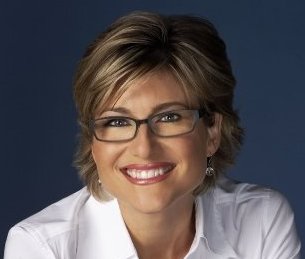 TVNewser has been running a lengthy series of polls to see who readers think will be the next host of Good Morning America, taking Diane Sawyer's seat on the couch.
Two of the competitors in the online poll race are taking it very, very seriously.
TruTV anchor Ashleigh Banfield and CNBC anchor Suze Orman are two of the final five, and much of that is their own viral campaigning. We hear Banfield actually sent an email to friends asking for their vote.
Meanwhile, here's what Banfield put out on her Facebook fan page:
Hey friends!

Round 4 of that Good Morning America Poll just got underway!

And the voting starts from scratch all over again!

If you have a moment, could you please support me again by clicking on this link
http://tr.im/zkJ2
and voting?

Please feel free to …post this on your FB Pages and Twitter.

You may vote from all Computers, Blackberries, and Phones etc, but only once from each.

I'd be very thankful!!
xo
Ash
As for Orman, she's been enlisting the help of her Twitter army – more than 700,000 strong – with tweets like this: "If you have not yet done it go & vote for me for the new anchor for GMA- this is for fun but it is fun to win." (She has also appeared in a video talking about the contest).
We're not sure if Banfield and Orman think ABC News President David Westin is going to be factoring the results of this poll into the decision to name Sawyer's replacement…but it seems highly unlikely.
Then again, when I was at TVNewser we ran a poll to see who would be Alan Colmes' replacement on Hannity & Colmes, and Sean Hannity's personal website linked to the poll and drove up votes for the "Hannity Solo" choice.
For what it's worth, we had Banfield at 9:1 to win the seat in our Mediaite Oddsmakers about the open seat – Orman didn't make the list. As of this morning, Banfield sits at 39% and Orman at 36%, far ahead of the rest of the pack.
Again, here's our tip email address: tips@Mediaite.com
—–
» Follow Steve Krakauer on Twitter
Have a tip we should know? tips@mediaite.com