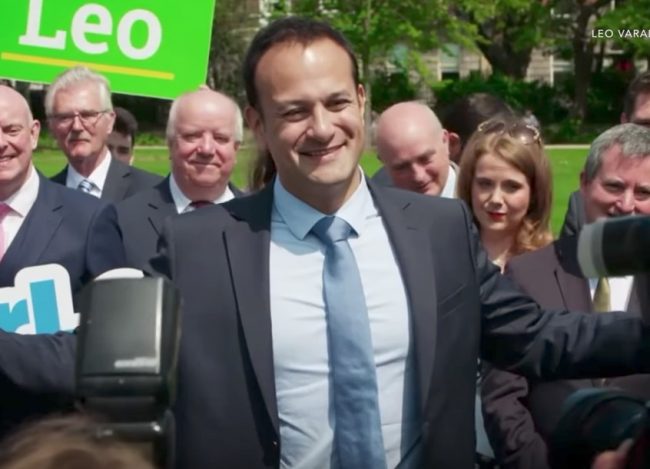 You did good, Ireland.
Today, Leo Varadkar, the openly gay son of an Indian immigrant, was elected leader of Ireland's main governing party.
The Guardian reports that not only is Varadkar the first openly gay Prime Minister, but at 38 years old, he is also the youngest leader ever elected and the first ethnic minority. Varadkar's Hindu father, Ashok, is from Mumbai and met his Irish Catholic mother Miriam while they both worked at an English hospital in the 1960s.
Many are celebrating the fact that the focus of the election was on his ideology, rather than his sexuality and immigrant family background. Despite the fact that this election marks the country's evolution away from its conservative Roman Catholic roots towards a more liberal society, Varadkar does, as The New York Times notes, see himself as a conservative on "issues like the economy and law and order."
The election of Varadkar is another major step towards equality in the country after legalizing gay marriage in 2015. Ireland was, in fact, the first country to decide on gay marriage through a popular vote, and it saw overwhelming support as it was passed with over 62% in favor.
Varadkar, a doctor, entered politics in 2004 when he was voted to local government, and was elected to parliament three years later. He came out of the closet in 2015, becoming the first Irish government minister to do so. The country was debating allowing same-sex marriage at the time, and Varadkar is regarded as playing a significant role in the success of the eventual "yes" campaign.
Publicly coming out on RTE Radio 1, Varadkar said:
It's not something that defines me. I'm not a half-Indian politician, or a doctor politician, or a gay politician, for that matter. It's just part of who I am. It doesn't define me. It is part of my character.
Have a tip we should know? tips@mediaite.com