Israeli Intelligence Agencies to Netanyahu: Don't Push Trump to Revoke Iran Deal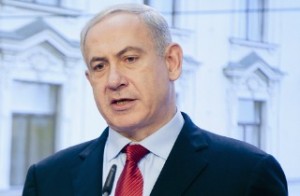 Israel's intelligence community is urging Prime Minister Benjamin Netanyahu not to push President Donald Trump to revoke the Iran nuclear deal, despite widespread opposition to the deal from many political leaders and much of country at large when the deal was signed 18 months ago.
According to Haaretz, Israeli intelligence organizations, who were initially critical of the deal, now believe it to be "stable," and think that Iran is adhering to the terms.
Amos Yaadlin, a former Israeli chief of military intelligence, said that if the US nixes the deal, Israel could be held responsible by other global powers.
"(P)recisely the act of cancelling the agreement will negate the legitimacy of our positions in the international community," Yaadlin said. "When a conflict with Iran develops, the other powers will blame us for dragging Trump into doing this. They will not come to our aid."
In an appearance on 60 Minutes in December, Netanyahu made his continued opposition to the agreement clear, and said there are "various ways of undoing," the pact.
"I have about five things in my mind," Netanyahu said.
But the Israeli intelligence community is now reportedly urging him to reconsider his stance.
"There is no reason to cancel the agreement now, despite its flaws," said Aharon Ze'evi-Farkash , another former Israeli chief of military intelligence. "The correct alternative lies in a coordinated American–Israeli move that will also prepare to deal with Iranian violations during the period of the agreement and also with the gradual lifting of the restrictions on Tehran, nine years from now."
[image via screengrab]
–
Follow Joe DePaolo (@joe_depaolo) on Twitter
Have a tip we should know? tips@mediaite.com
Joe DePaolo - Senior Editor