'It is a Bit More Complicated': Air Force Secretary Responds to Trump's 'Cancel Order' Boeing Tweet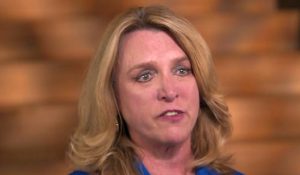 President-elect Donald Trump once again set the news cycle on fire with a single tweet today. In this instance, he called out Boeing for apparently overcharging the United States for the new Air Force One planes that are being planned. He ended the tweet by saying "Cancel order!"
The tweet actually impacted Boeing's stock price at the beginning of trading today. Trump would later inform reporters that he thought Boeing was "doing a number" on the country and that while he wanted them to make money, he didn't want them to make that much money.
In response to Trump's claims about the Boeing deal, Air Force Secretary Deborah Lee James stated that "it is a bit more complicated."
According to Politico, James explained that there is a lot more that needs to be done with Air Force One than just building a commercial jet.
"Air Force One, although it is a 747 platform, is way, way more than what you would think of as a commercial airliner," James said in an interview. "It really is, in many ways, a flying White House, in terms of the security. There's [electronic] countermeasures built in, communications, very high level communications, security of all types. After all, this is carrying the president of the United States. It has to go long distances, it has to survive under difficult circumstances, much more difficulty than a normal civilian airliner. So it is a bit more complicated than perhaps meets the eye."
James also pointed out that the White House is actually the one that develops the requirements for Air Force One and then provides those standards to the Air Force. Therefore, the way to make the pricetag for the project lower is to "change the requirements," getting rid of some of the communications and countermeasures currently set.
Additionally, James noted that the current project is still in the research and development phase, and the planes wouldn't be ready for about a decade.
This is likely why Boeing was caught by surprise over Trump's tweet and the accusation it is costing $4 billion. The company responded today that it is currently under contract for $170 million "to help determine the capabilities of these complex military aircraft that serve the unique requirements of the president of the United States."
Also, the amount that has been budgeted by the government so far for the project through 2021 is less than $2.9 billion.
[image via screengrab]
–
Follow Justin Baragona on Twitter: @justinbaragona
Have a tip we should know? tips@mediaite.com