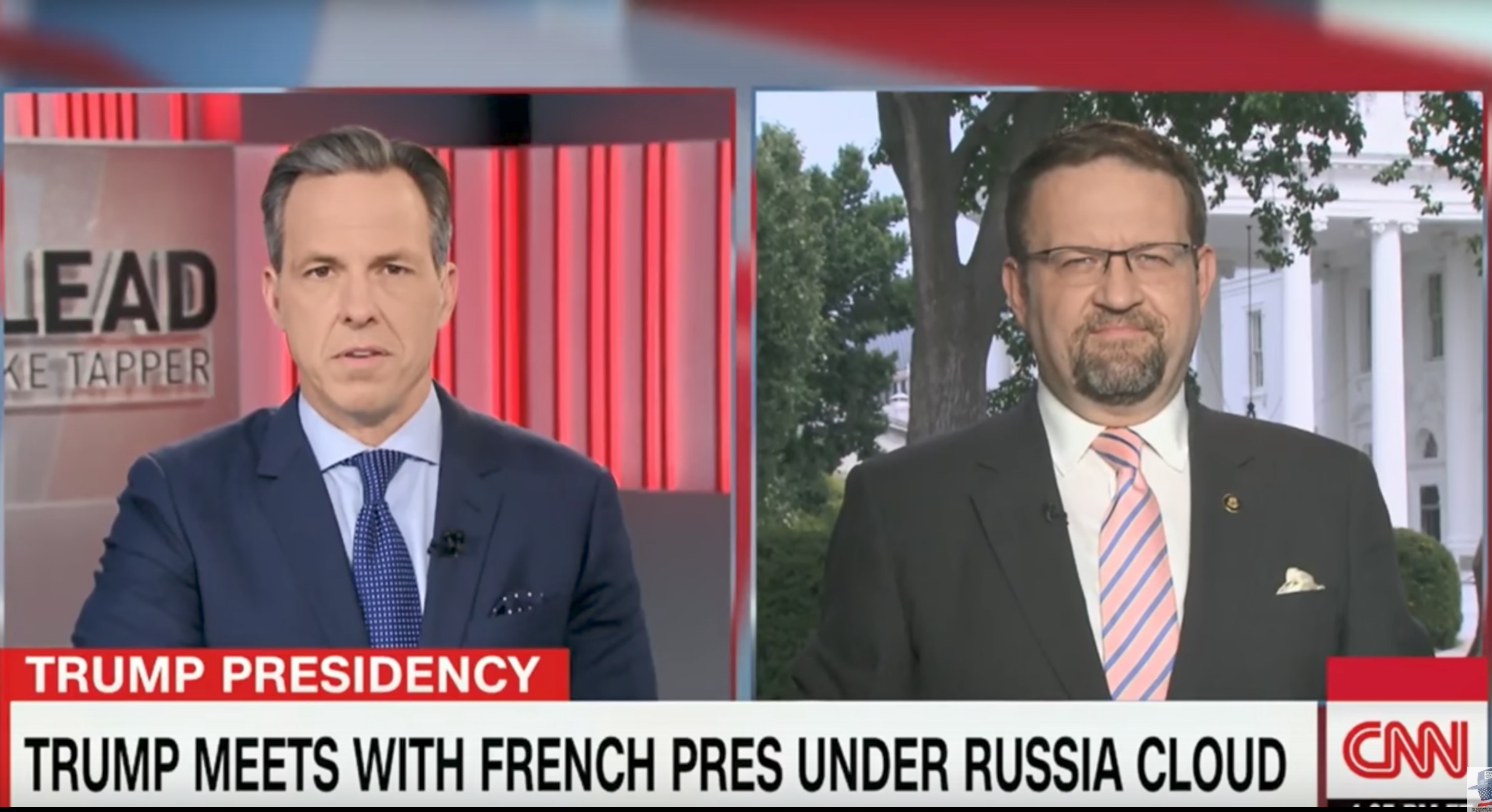 Jake Tapper traded barbs with Sebastian Gorka on Twitter Monday, over the deputy White House assistant's request for the CNN anchor to host a debate between him and Ben Rhodes.
Gorka had requested to debate Rhodes, who served as former President Obama's foreign policy adviser, on Twitter, a debate he would like to be moderated by Tapper.
I'd be delighted.

What say you Mr. @brhodes?
Mr. @jaketapper? https://t.co/OYko4l4Epa

— Sebastian Gorka DrG (@SebGorka) July 16, 2017
When asked by a Twitter user if Tapper and Rhodes had accepted his offer for a debate, Gorka said there was "COMPLETE radio silence" from the two.
And Tapper clapped back, replying on Twitter that he "reached out and [is] awaiting an answer."
"[Most] of us don't have as much free time as you seem to," Tapper added. Gorka has yet to respond to Tapper's snipe.
i reached out and am awaiting an answer. most of us don't have as much free time as you seem to.

— Jake Tapper (@jaketapper) July 17, 2017
Tapper could possibly be referencing a Buzzfeed story reporting that Gorka doesn't have the security clearance to sit in on national security meetings, so instead putters around the White House canteen all day sipping coffee in between television appearances.
This isn't the first time the two have tussled on Twitter — last week, Gorka asked Tapper if he was ready for a "reprise" of their last face off. A day after Tapper replied that he would be happy to set up an interview, but that the White House has "refused all our interview requests for months," Gorka appeared on Tapper's show for a contentious debate.
UPDATE 5:10 p.m.: Tapper responded to Gorka on Twitter later Monday, claiming he reached out to Rhodes, who appears to have declined the offer for a debate:
I asked Rhodes & he said: "I have no idea what Sebastian Gorka's actual job is and have even less interest in debating him on television." https://t.co/JHfxLZHxb9

— Jake Tapper (@jaketapper) July 17, 2017
[image via screengrab]
—
Follow Aidan McLaughlin (@aidnmclaughlin) on Twitter
Have a tip we should know? tips@mediaite.com
Aidan McLaughlin - Editor in Chief