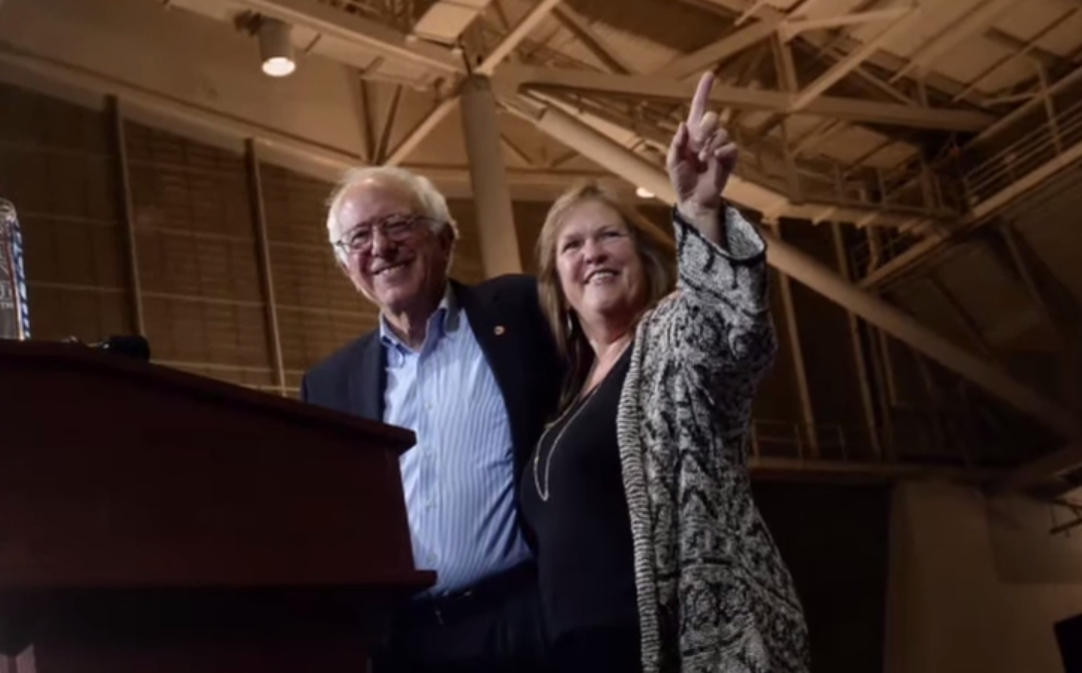 Back in the early 1970's, Bernie Sanders said that women fantasize about being gang-raped.
But that was so long ago and his progressive credentials since then almost negate such obscene comments, right?
Another incident involving ties to the socialist senator from Vermont may also have happened so long ago that it may not be fair to let it affect our opinions of Bernie Sanders or his wife Jane O'Meara Sanders.
According to a New York Times column published Saturday, "A federal investigation into a long-ago land deal by Senator Bernie Sanders's wife is threatening to take some of the luster off the senator's populist appeal, attaching the phrase "bank fraud" to the biography of a politician practically sainted on the left for his stands against "millionaires and billionaires."
The so-called "long-ago" land deal was in 2010.
The FBI is investigating whether Jane Sanders, the wife of former presidential candidate Sen. Bernie Sanders, committed fraud when getting a bank loan for Burlington College in Vermont where she served as president from 2004 to 2011. This investigation stems from a January 10, 2016 letter from attorney Brady C. Toensing, claiming Sanders didn't tell the truth when applying for funds to buy Catholic diocese land.
In addition to the investigation for alleged misrepresentations she made on loan documents to purchase land for the campus, now Jane Sanders is also being accused of trying to evict disabled group home residents from a property that was part of an expansion project for the school, according to Judicial Watch.
Even the Times admits that "the facts in the case do not fit well with Mr. Sanders's populist image."
But will that stop the more radical elements of the American left from continuing to idolize Sanders?
The investigation into Jane Sanders' actions could have political ramifications for Bernie Sanders regardless of the outcome. Obviously, folks on the right will point to the accusations or a potential future conviction as evidence of the hypocrisy of people even as supposedly genuine as Bernie and Jane Sanders.
And folks on the left could take the opportunity to challenge the progressive credentials of Sanders. A contender for Sanders' seemingly untouchable Senate seat has already emerged, questioning the sincerity and conviction of the left-wing icon and calling out his "Robin Hood shtick."
But should the Sanders' really be held accountable for something that happened so "long ago?" Time will tell.
[image via screengrab]
This is an opinion piece. The views expressed in this article are those of just the author.