Fox's Jana Winter Talks to Mediaite About Her Ordeal, Harassment by James Holmes 'Supporters'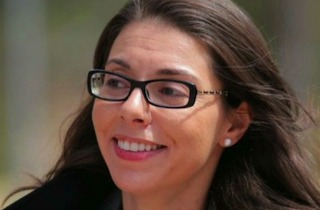 By a vote of 4-3 on Tuesday, the New York State Court of Appeals found that FoxNews.com reporter Jana Winter should not be required to return to Colorado to testify about the sources that provided her with exclusive details about Aurora movie theater shooter James Holmes. A lower court had previously found that Winter would have to testify, a decision which would have forced her to either reveal her sources or face jail time.

On Wednesday, Winter spoke to Mediaite about her ordeal and what this decision means for her and other reporters who may find themselves in similar circumstances.
"I think I'm still surprised that this happened," Winter told Mediaite. "I'm still kind of in shock." She expressed her gratitude to all of her supporters in journalism, and specifically to Fox News and the company's CEO, Roger Ailes. "Random people who I never met – Fox talent, fancy people who I respect – would just call to check on me."
"I can't even explain what it's like planning to go to jail because you did your job maybe too well," Winter added. "We are free to report outside the state. I think that's really huge."
New York state is widely regarded as having the most comprehensive shield law, a statute which protects journalists from having to reveal their sources through coercion, in the country. Some speculated that a decision which would have compelled Winter to testify in an out-of-state court and face prison if she refused to reveal her sources would have had a chilling effect on journalists and may have quieted future potential sources.
"I think that the appeals court made a very amazing and powerful decision that said this is the home of journalism and confidential sources are essential to the industry, to public knowledge," Winter asserted. "This is for the public so people can come forward and tell us things that we don't get from a press release."
RELATED: Court Rules Fox's Jana Winter Doesn't Have to Reveal Sources in James Holmes Case
Winter adds that she and many other reporters have had to thoroughly research the shield laws in each state that she had to work in or even drive through since the start of her ordeal. "To know that no one else will go through that, it's not fun," she revealed. "I am a very proud New Yorker."
The FoxNews.com reporter described the excessive abuse she was subject to during the course of proceedings in both Colorado and New York, including having her family's personal details exposed publically by people she describes as "supporters" of Holmes. "They were in court last time – 20 of them," Winter said. "They have these blogs."
She said that Holmes' fans would post expansive details of her father's military service, the particulars of where her younger brother worked, and even images and the obituary of her deceased mother.
Some media critics wondered if Winter would have had more public support from the journalistic community if she did not work for Fox News. Winter said she found this criticism unfounded. "I think I've received a lot of support," she said, citing an amicus brief submitted to the New York Court of Appeals which was signed by virtually every major media outlet in the country.
To journalists who may find themselves in the same predicament Winter found herself, she has one piece of advice: "Call me."
[Photo via Fox News]
— —
> >Follow Noah Rothman (@NoahCRothman) on Twitter
Have a tip we should know? tips@mediaite.com