Jennifer Mendelsohn's 'Resistance Genealogy' Calls B.S. On Myth of Ancestral Immigrants as Model Citizens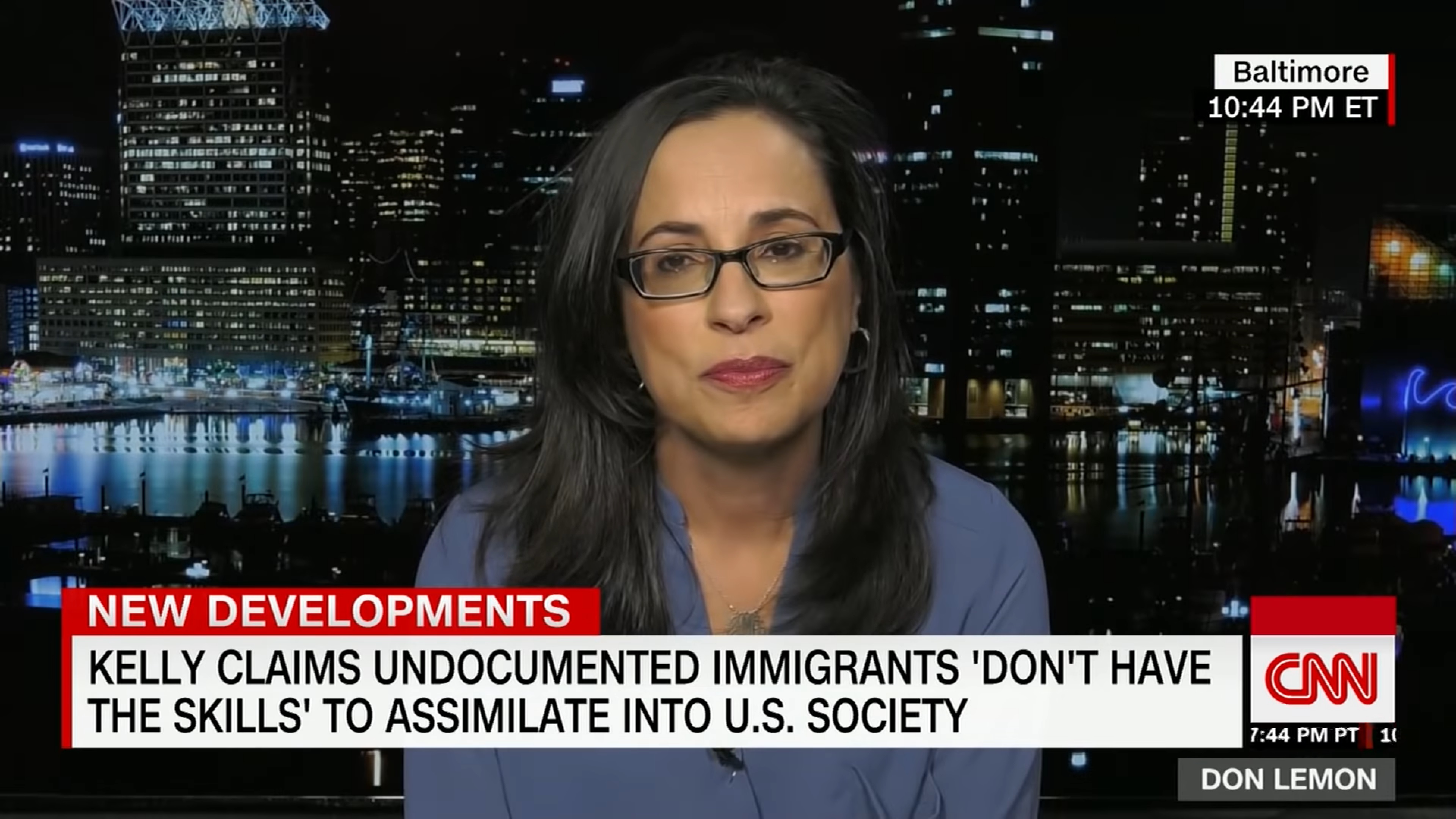 A "liberal delusion." "Deeply flawed." "Another symptom of Trump derangement syndrome."
Those are all terms used this week to describe what Jennifer Mendelsohn has branded Resistance Genealogy.
The criticisms have been launched by both the Left and the Right against the Baltimore-based writer's initiative to dig up the lineage of xenophobic Trump fans to call attention to the age-old reality that the United States is a nation of immigrants.
So, why does she do it? Mendelsohn doesn't like hypocrites.
"Discrimination against immigrants by recently assimilated Americans is as old a tradition as America, as immigration itself, meaning you can go back through the history of America, and at every single point in history, people who had assimilated and considered themselves Americans were always looking down on the new people who were trying to become American," she said.
It all started last year when she took on one of her first research subjects, Fox News contributor Tomi Lahren.
Known for her firebrand conservatism and tirades against "illegal alien line cutters" and "liberal snowflakes," 25-year-old Lahren has been a staunch supporter of Trumpian politics since her days as a talk show host at The Blaze.
For Mendelsohn, that checked all the boxes, and made her a perfect subject. She discussed Lahren's family tree last September in an article in Wonkette, a leftist website, but the findings resurfaced again once Mendelsohn heard another anti-immigrant rant from Lahren last weekend.
"She's out there talking a hard line about follow the law or 'buh-bye,' but [had it not been] by the grace of God and the decision of a jury, her family might have been said 'buh-bye' to in 1917," Mendelsohn said.
That's because Lahren's great-great-grandfather faced a grand jury indictment for faking his naturalization papers, eventually being acquitted, according to Mendelsohn's findings.
She also learned that Lahren's ancestors spent years in the U.S. without speaking English, one of them having been recorded in the census as still using German after more than four decades on American soil.
Meanwhile, not speaking English is one of the myriad of faults Lahren perceives in immigrants.
"There's…this mythologizing where people track in these stereotypes that our ancestors did everything the right way and followed all the rules and learned English immediately and became model citizens," Mendelsohn said. "That's bullshit."
But Lahren shot back at the genealogical revelations on Fox & Friends this week, calling it an attempt to create a "gotcha moment," adding that "she failed miserably" in proving any hypocrisy.
Responding to the controversy, Mendelsohn stood by her evidence of hypocrisy, stating, "if you're looking back at your great-grandfather's pluck and ingenuity for bribing the officer to give him the paperwork he needed to get out of x, y, z country, that's illegal, and that's exactly the same sort of behavior you're decrying in somebody else."
However, the point wasn't to pick a fight with a conservative, but rather to reveal that nearly all Americans have histories of immigration, some of them far from perfect.
"The indictment for Tomi Lahren's ancestor I wasn't expecting to find," Mendelsohn said, noting "this is not about embarrassing her or shaming her."
Much to her shock, Mendelsohn also learned of lawbreakers within her own ancestry, coming to the conclusion that "every American lives in a genealogical glass house," therefore, no one should be throwing any stones.
Despite Mendelsohn's dogged dedication to calling out right-wingers, not all of the left is on board.
A Tuesday op-ed by Slate's Rebecca Onion portrayed the operation as a completely flawed project created by someone who simply doesn't understand racism.
"Its popularity showcases the left's inability to recognize how deeply racism is embedded in the Trump administration's approach to immigration, and to see clearly what the effects of that racism are," Onion wrote, admitting that she wanted to love Mendelsohn's work but couldn't.
The article didn't sit well with Mendelsohn, who apparently wasn't even contacted with an opportunity to justify her project.
"I think it was a huge journalistic lapse that that woman did not try to speak to me," she said, having also written for Slate previously. "I have many, many, many times, both explicitly and implicitly, talked about the fact that racism is a huge piece of this and how she missed that is beyond me."
Mendelsohn emphasized that she is well aware she isn't ending racism, but that it doesn't make the objective of "Resistance Genealogy" inherently flawed.
"I thought it was a ridiculous criticism," she said. "Is the flip side people are so racist in America we should all just throw up our hands and cry?"
In fact, the researcher cites discrimination as the exact reason behind the refusal of some of the Right to acknowledge the similarity of their ancestors to that of modern-day migrants. When it comes to immigration,"unfortunately the ugly truth that underlies a lot of this is that people want to deny others that opportunity because of racism and bigotry," Mendelsohn explained.
The real objective, she clarified, is "to document facts" and "to speak truth to power."
Aside from taking on Trumpsters and anti-immigrant rhetoric, Mendelsohn's project is meant to do one of the things at which it's proved itself best: sparking a conversation.
"I feel like vociferousness of the response to resistance genealogy, both positive and negative, is creating a dialogue, and that's important and that can move the needle," she said. "No one person is going to solve the heinous problem we have in this country with racism but every little bit helps."
Mendelsohn's work on Resistance Genealogy appears to be far from finished. Having also famously investigated White House Chief of Staff John Kelly's Italian immigrant heritage, her upcoming work may involve further researching another one of Lahren's great-grandfathers, who has what Mendelsohn called an "irregularity" in his naturalization process; however, the paperwork she'd like to obtain isn't online, presenting a speed bump in her investigation.
The researcher is also considering taking on Georgia gubernatorial candidate Michael Williams next, who made headlines for his so-called "deportation bus" which he intends to pack with illegal immigrants.
At the end of the day, Mendelsohn just doesn't buy portrayals of immigrants as "killers and rapists and dangerous," as she notes certain conservatives have defined them. Instead, she's using cold, hard data to dispel those stereotypes and highlight common threads rather than dividing lines.
"I want what is best for America," she said. "I'm a mother for God's sake."
[Image via screengrab]
Follow Amy Russo on Twitter: @amymrusso
Have a tip we should know? tips@mediaite.com