Jerome Corsi Apologizes to Seth Rich's Family Amid Legal Battle Over Conspiracies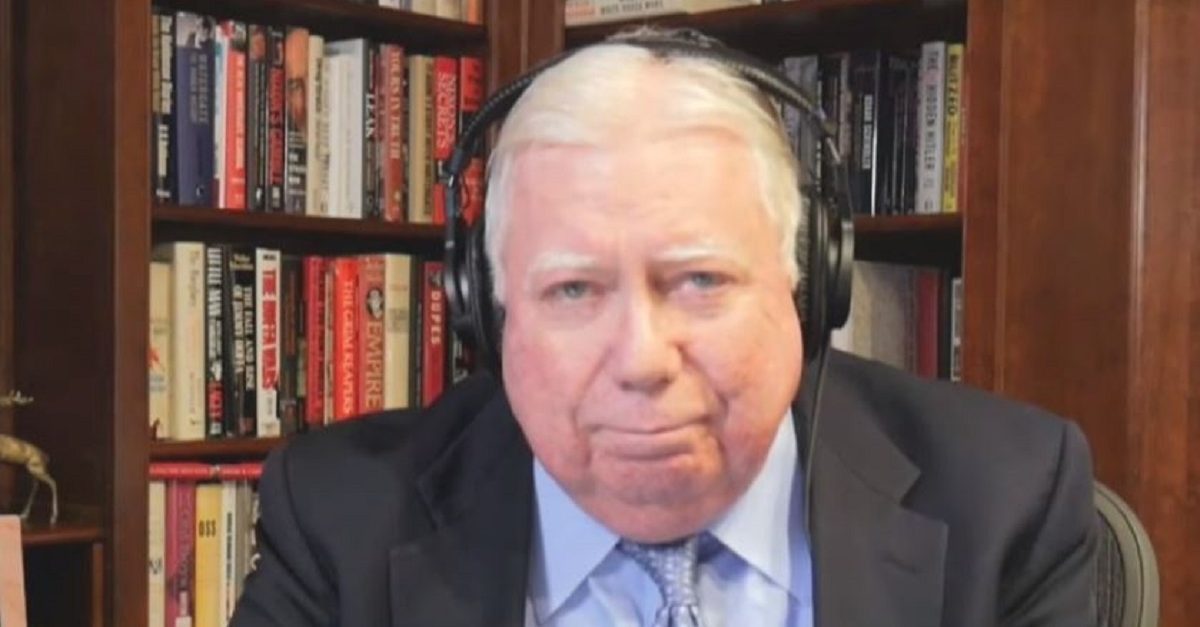 On Monday, conspiracy theorist Jerome Corsi apologized to the family of former DNC staffer Seth Rich and InfoWars has retracted the column he wrote in 2018 alleging Seth and "his brother, Aaron Rich, were involved in downloading and leaking emails from the DNC to WikiLeaks."
The retraction said Corsi got most of his information from a Washington Times article, which has also been retracted:
Dr. Corsi acknowledges that his allegations were not based upon any independent factual knowledge regarding Seth or Aaron Rich. Instead, Dr. Corsi relied primarily on, and quoted from, a column by Adm. James Lyons (Ret.) that was published in the Washington Times on March 2, 2018, but was retracted on September 30, 2018. (The Washington Times' retraction is available here.)

It was not Dr. Corsi's intent to rely upon inaccurate information, or to cause any suffering to Mr. Rich's family. To that end, Dr. Corsi retracts the article and apologizes to the Rich family.
He also apologized on his Twitter account:
Today I posted on https://t.co/g9MjyVUWd4 a retraction of a 2018 article I wrote in Infowars alleging Seth Rich & his brother Aaron were involved in stealing DNC emails. It was based on a retracted retracted by Wash Times. I apologize for any suffering I caused Seth Rich's family

— Jerome R. Corsi, Ph.D. ⭐️⭐️⭐️ (@jerome_corsi) March 4, 2019

In a statement to Rolling Stone, Aaron Rich said he and his family are looking forward to their day in court.
"I acknowledge the apology of Dr. Jerome Corsi for his false accusations about me, my late brother and my family, and I look forward to my day in court against others who have made similar false statements," he said. "My family and I miss my brother Seth terribly, and we are grateful to everyone who has supported us through this very difficult time."
Have a tip we should know? tips@mediaite.com