Joe Arpaio: I Was 'Pissed' When Sacha Baron Cohen Tricked Me into Interview Disguised as Finnish Comedian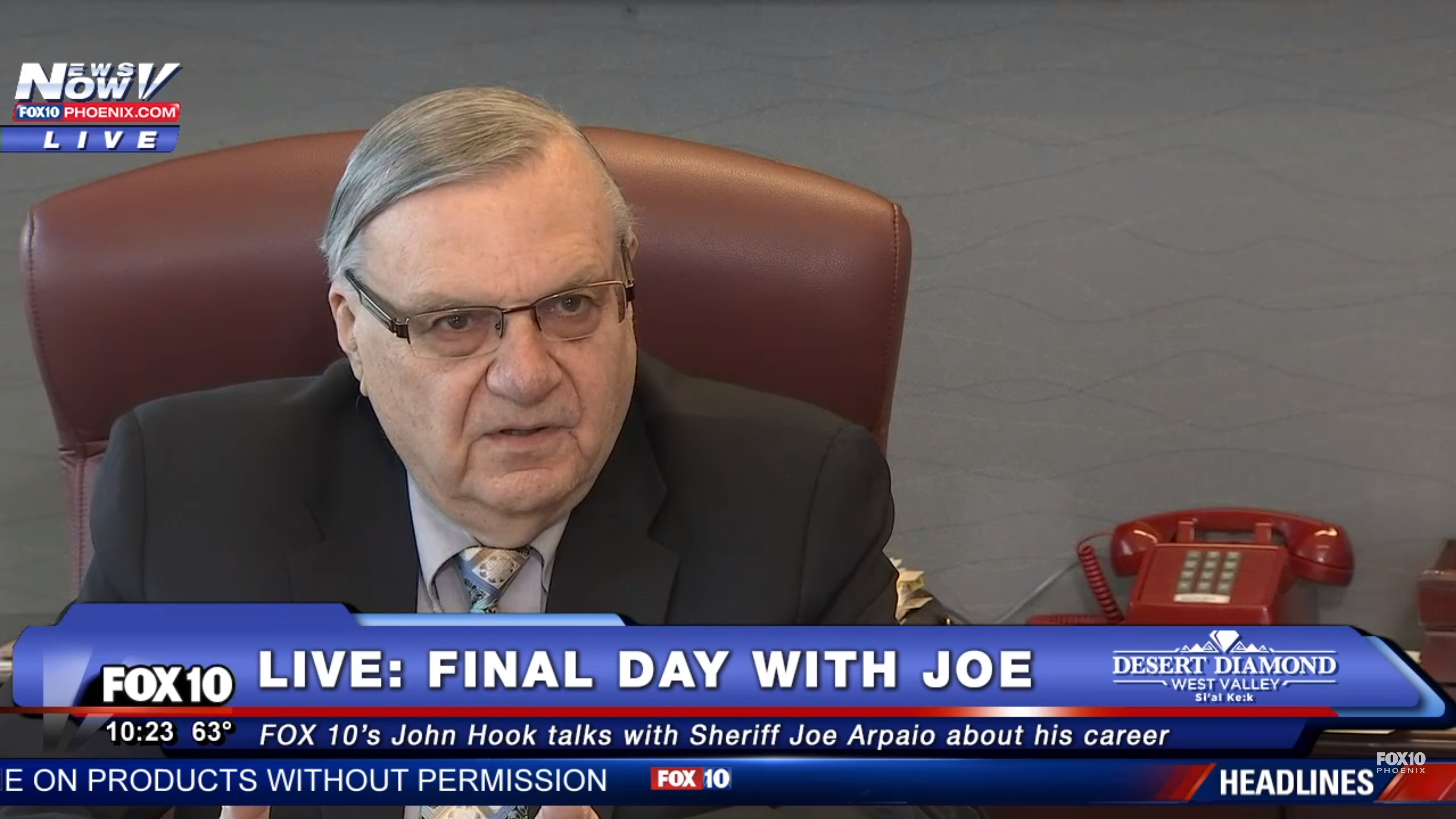 Former Maricopa County Sheriff Joe Arpaio says he was "pissed" after being duped by British comedian Sacha Baron Cohen, who he claims posed as a Trump-loving Finnish comedian and invited him to an interview.
Arpaio aired his frustrations in a Breitbart report published Thursday, alleging he traveled to Los Angeles to meet with Baron Cohen in October 2017, sensing something was off when arrived at the interview location, which was a warehouse.
Arpaio also said he thought it was strange that no one offered to powder his face.
His suspicions we apparently confirmed when the line of questioning began, the comedian making a series of sexual references using the terms "hand job," "blowjob" and "golden shower," according to Arpaio, who called the words "hard for me to hear."
The ex-sheriff, who is now campaigning for Arizona's U.S. Senate seat, said he thought the interview was being broadcast live for an audience of millions, telling Breitbart that even then, he didn't leave.
"I felt uncomfortable with some of the words they were using but I had to live through it," he said. "I am not the type of guy who gets up and walks out. I never walked out in thousands of interviews. I just take it."
But Arpaio's not the only one.
Conservative radio host Austin Rhodes told The Hollywood Reporter he was also tricked, having accepted an interview with a man calling himself Dr. Nira Cain, a gender and women's studies professor from Portland, Oregon. Rhodes then says he realized it was Baron Cohen.
Last Tuesday, former Alaska Governor Sarah Palin took to Facebook to vent her anger that she, too, was fooled by the comedian, who she claims interviewed her under the guise of a disabled army veteran.
The antics are part of Baron Cohen's Showtime series, "Who Is America?," which begins Sunday.
[Image via screengrab]
Follow Amy Russo on Twitter: @amymrusso
Have a tip we should know? tips@mediaite.com