Joe Biden Again Voices 'Regret' About Anita Hill Hearing: It Was 'A Bunch of White Guys'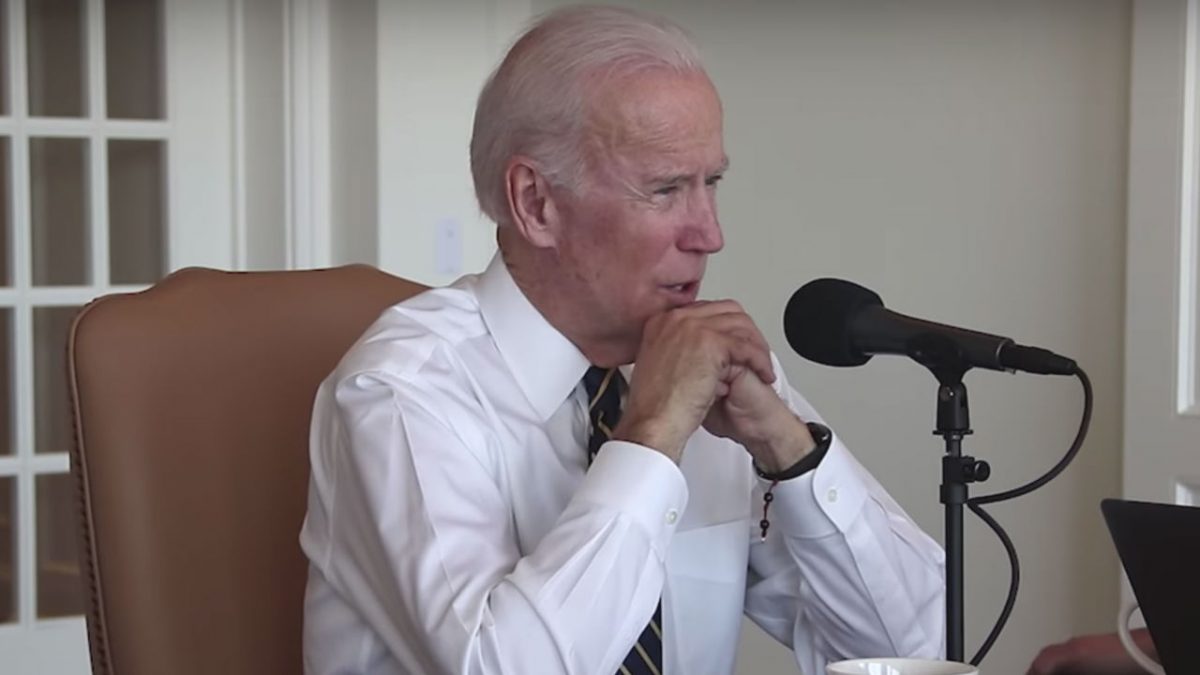 Potential 2020 presidential candidate Joe Biden voiced his "regret" today for not offering a fairer hearing to Anita Hill, who accused Justice Clarence Thomas of sexual harassment amid his Supreme Court nomination process in 1991.
Biden has received criticism for his handling of Hill's hearing before the Senate Judiciary Committee — which he chaired at the time — especially given the former vice president's renewed interest in running for president.
"A brave lawyer, a really notable woman, Anita Hill, a professor, showed the courage of a lifetime talking about her experience being harassed by Clarence Thomas," Biden said at The Biden Courage Awards in New York today. "But she paid a terrible price. She was abused in the hearing. She was taken advantage of. Her reputation was attacked. I wish I could have done something."
He continued by criticizing the "bunch of white guys" who oversaw Hill's hearing before Biden's committee.
"When Anita Hill came to testify, she faced a committee that didn't fully understand what the hell it was all about," he added. "To this day I regret I couldn't come up with a way to get her the kind of hearing she deserved given the courage she showed by reaching out to us."
Thomas' confirmation was narrowly passed with a 52 to 48 vote, which included Biden among the nays.
Biden has previously apologized for his behavior, including the tone he used and the content of the questions, during the Hill hearing.
"I wish I had been able to do more for Anita Hill," Biden said in 2017. "I owe her an apology."
Hill publicly rejected Biden's apology, as he never actually talked to her in person: "He said he apologized, but he hasn't apologized to me. The statute of limitations has run on an apology. I don't need an apology."
[image via screengrab]
Have a tip we should know? [email protected]