Joe Scarborough: Best Thing Jared and Ivanka Could Do for Country Is 'Move Back to New York'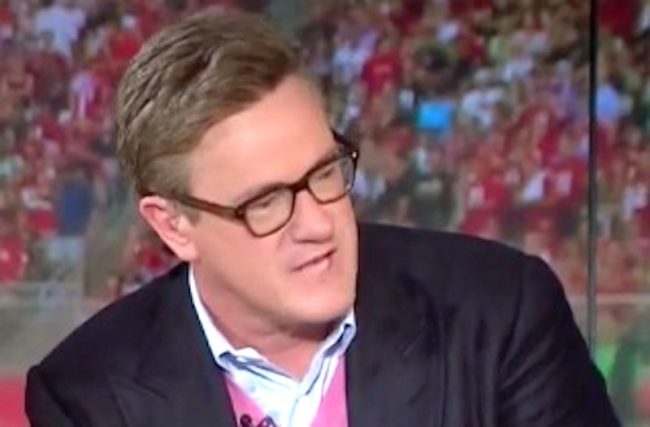 Joe Scarborough writes in his newest New York Times column that Ivanka Trump and Jared Kushner should just leave the White House and go back to New York.
He makes it clear that he's interacted with the President's adult children before and found them to be "unfailingly deferential and polite," and at one points he credits Kushner for doing "much to elect his father-in-law."
And Scarborough likes both Ivanka and Jared. But…
I also love Joey, Andrew, Katherine and Jack Scarborough. But I wouldn't let them run my morning show any more than Trump should let his children run roughshod over White House operations. Vice presidents, not daughters, should sit in G-20 summits. And a secretary of state should broker Middle East peace. Not an inexperienced 36-year-old son-in-law.
He concludes that "the best thing they can do for their country is to move back to New York and let professionals run the White House."
Earlier this week the MSNBC host went on a tear against the First Daughter over her tweet "looking forward to serving alongside John Kelly," saying, "This text is repugnant, it is repulsive. It illustrates exactly what has hurt this White House over the last six months."
You can read the full column here.
[image via screengrab]
— —
Follow Josh Feldman on Twitter: @feldmaniac
Have a tip we should know? [email protected]
---
Josh Feldman - Senior Editor