After Sexual Misconduct Allegations Surface, John Lasseter Exiting Disney at the End of the Year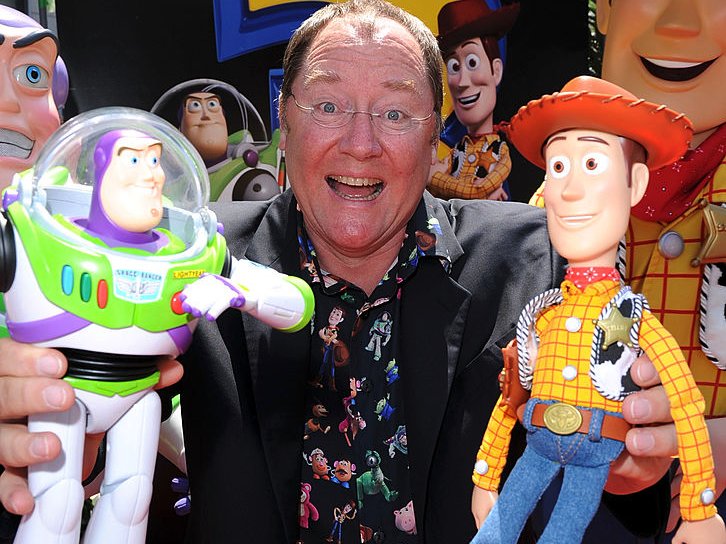 One of the biggest names at Disney will be making his exit by the end of the year.
Disney/Pixar executive John Lasseter took a leave of absence last November before allegations of sexual misconduct surfaced.
Sources say some women at Pixar knew to turn their heads quickly when encountering him to avoid his kisses. Some used a move they called "the Lasseter" to prevent their boss from putting his hands on their legs. A longtime insider says he saw a woman seated next to Lasseter in a meeting that occurred more than 15 years ago. "She was bent over and [had her arm] across her thigh," he says. "The best I can describe it is as a defensive posture. . . . John had his hand on her knee, though, moving around." After that encounter, this person asked the woman about what he had seen. "She said it was unfortunate for her to wear a skirt that day and if she didn't have her hand on her own right leg, his hand would have travelled."
Lasseter offered the following statement at the time, announcing he was taking a "six-month sabbatical."
I've recently had a number of difficult conversations that have been very painful for me. It's never easy to face your missteps, but it's the only way to learn from them. As a result, I've been giving a lot of thought to the leader I am today compared to the mentor, advocate and champion I want to be. It's been brought to my attention that I have made some of you feel disrespected or uncomfortable. That was never my intent. Collectively, you mean the world to me, and I deeply apologize if I have let you down. I especially want to apologize to anyone who has ever been on the receiving end of an unwanted hug or any other gesture they felt crossed the line in any way, shape, or form. No matter how benign my intent, everyone has the right to set their own boundaries and have them respected.
Now, Walt Disney Co. has announced that Lasseter will be leaving the company before next year.
"John had a remarkable tenure at Pixar and Disney Animation, reinventing the animation business, taking breathtaking risks, and telling original, high-quality stories that will last forever," Disney CEO Bob Iger stated. "We are profoundly grateful for his contributions, which included a masterful and remarkable turnaround of The Walt Disney Animation Studios. One of John's greatest achievements is assembling a team of great storytellers and innovators with the vision and talent to set the standard in animation for generations to come."
Lasseter said he spent the last six months "reflecting" and that he decided to focus on "new creative challenges."
[image via Getty]
Have a tip we should know? tips@mediaite.com