Disney/Pixar's John Lasseter Taking Leave of Absence Amid Report on Alleged Sexual Misconduct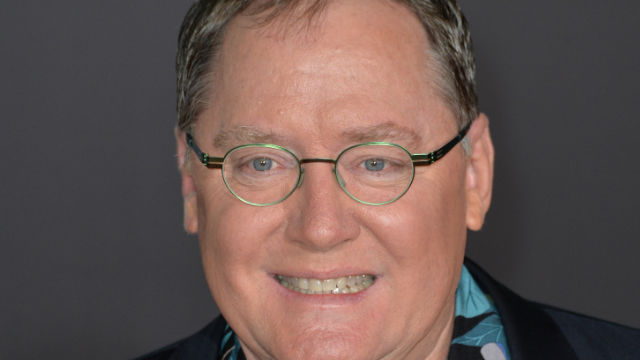 Disney/Pixar executive John Lasseter is taking a leave of absence from the company in an announcement made before a bombshell report on alleged sexual misconduct dropped.
The Hollywood Reporter's report out today says that Rashida Jones departed from working on Toy Story 4 after Lasseter made "an unwanted advance."
And per other sources, this was not an isolated incident:
One longtime Pixar employee says Lasseter, who is well-known for hugging employees and others in the entertainment community, was also known by insiders for "grabbing, kissing, making comments about physical attributes." Multiple sources say Lasseter is known to drink heavily at company social events such as premiere parties but this source says the behavior was not always confined to such settings…

Sources say some women at Pixar knew to turn their heads quickly when encountering him to avoid his kisses. Some used a move they called "the Lasseter" to prevent their boss from putting his hands on their legs. A longtime insider says he saw a woman seated next to Lasseter in a meeting that occurred more than 15 years ago. "She was bent over and [had her arm] across her thigh," he says. "The best I can describe it is as a defensive posture. . . . John had his hand on her knee, though, moving around." After that encounter, this person asked the woman about what he had seen. "She said it was unfortunate for her to wear a skirt that day and if she didn't have her hand on her own right leg, his hand would have travelled."
Prior to the report dropping, The Hollywood Reporter reported on him taking a leave of absence from the company, citing "missteps":
I've recently had a number of difficult conversations that have been very painful for me. It's never easy to face your missteps, but it's the only way to learn from them. As a result, I've been giving a lot of thought to the leader I am today compared to the mentor, advocate and champion I want to be. It's been brought to my attention that I have made some of you feel disrespected or uncomfortable. That was never my intent. Collectively, you mean the world to me, and I deeply apologize if I have let you down. I especially want to apologize to anyone who has ever been on the receiving end of an unwanted hug or any other gesture they felt crossed the line in any way, shape, or form. No matter how benign my intent, everyone has the right to set their own boundaries and have them respected.
He says he is taking a "six-month sabbatical."
Lasseter has been a big name at Disney and Pixar for years, directing films like Toy Story and Cars.
[image via Jaguar PS / Shutterstock.com]
— —
Follow Josh Feldman on Twitter: @feldmaniac
Have a tip we should know? tips@mediaite.com
Josh Feldman - Senior Editor