Pro-Trump Pastor Darrell Scott Rips 'Liberal Media' for Alice Johnson Attack, Accidentally Posts Federalist Article as 'Proof'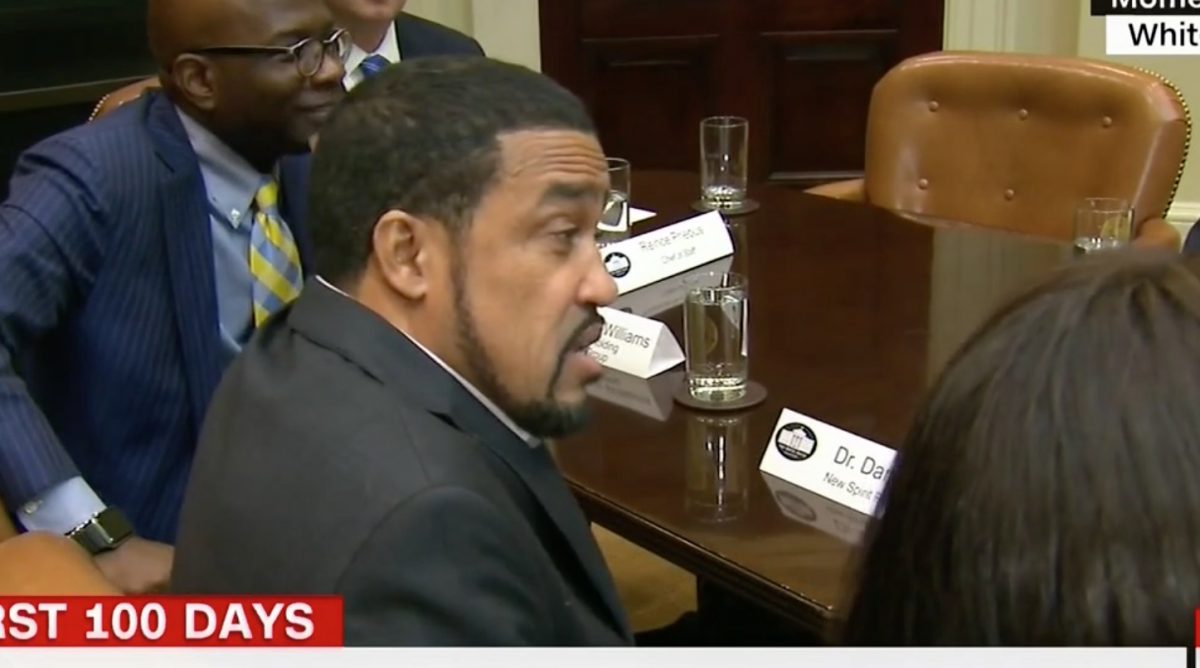 Pastor and self-avowed Trumpian Darrell Scott was attempting to stir up some Twitter trouble on Friday when he posted an article from what he apparently thought was a liberal media source slamming the release of Alice Johnson.
Johnson was pardoned earlier this week by President Donald Trump after Kim Kardashian West intervened.
"Now the liberal media is out to smear Alice Johnson, and denounce her sentence commutation. If Obama had pardoned her, she'd be a national hero and he'd be applauded," Scott said.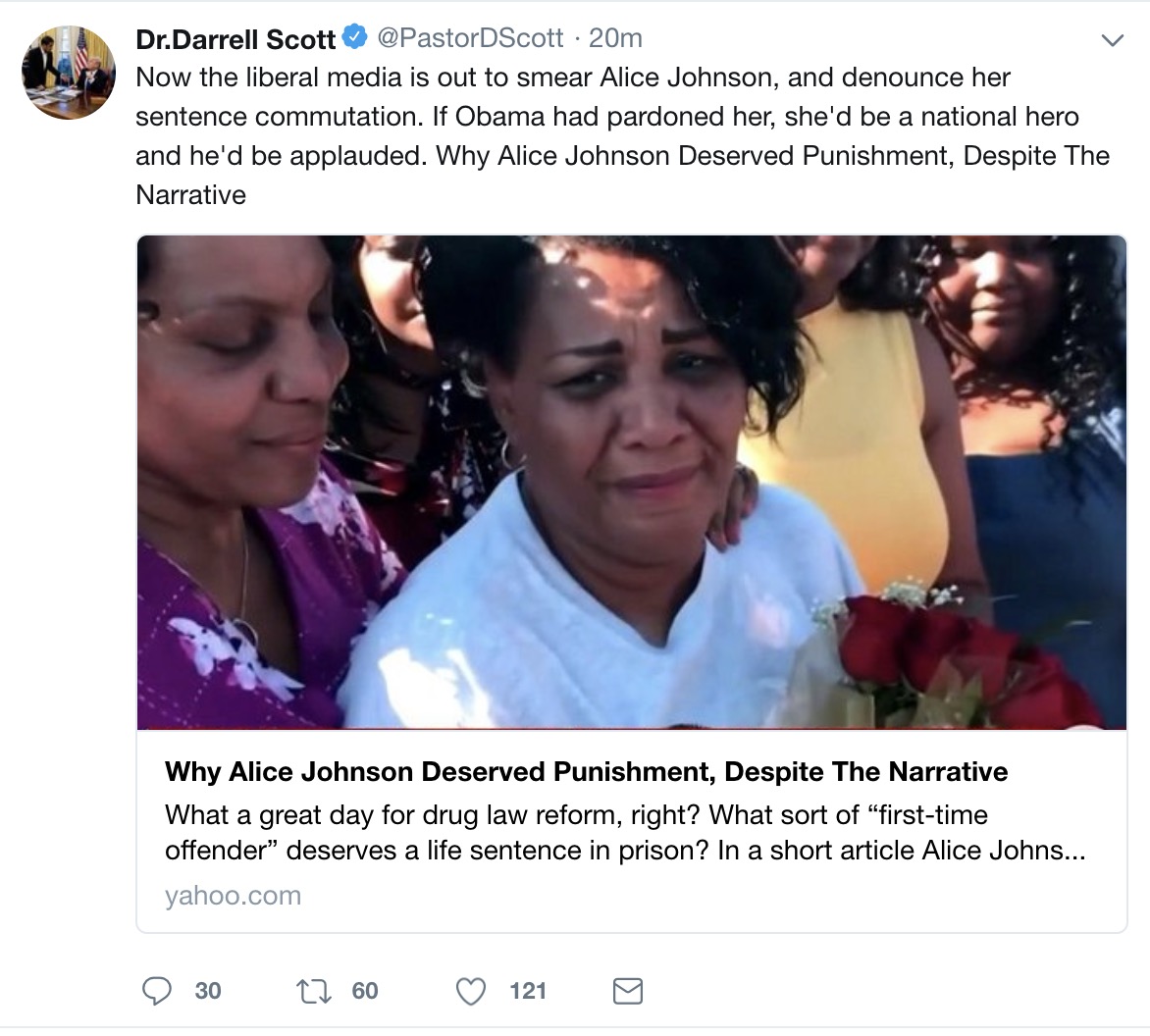 He also linked to an article titled "Why Alice Johnson Deserved Punishment, Despite The Narrative" which was published on Yahoo.
However, what Scott failed to notice was that the article was actually authored by The Federalist, a right-wing site.
Yahoo notes it is from The Federalist at the top of the page.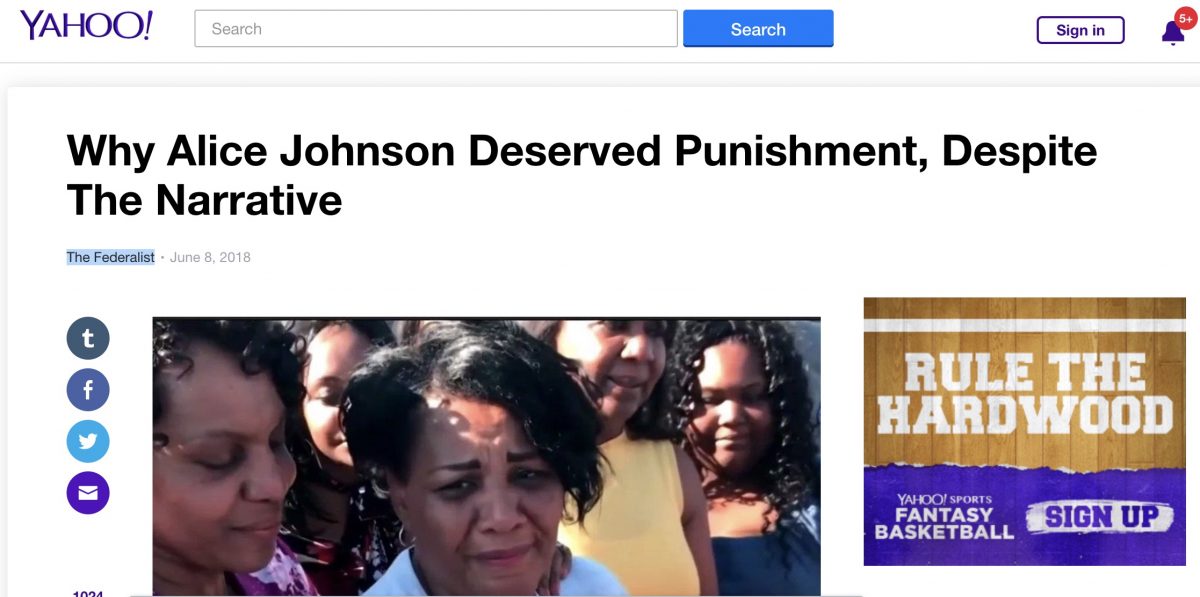 Further, if Scott had read down a paragraph to the part that reads "Continue Reading" it actually links to the Federalist's page where Georgi Boorman's article, "The Characterization Of Alice Johnson's Crimes Is Wrong. She Deserved Punishment" appears.
In Boorman's own words she "unapologetically brings Christian and conservative principles to the foreground" in her writing.
Asawin Suebsaeng a White House Reporter at The Daily Beast, was one of the first on Twitter to notice Scott's flub and offered a fitting takedown of Scott's unsubstantiated pot-stirring in the name of Trump.
"Darrell, you linked to a @FDRLST post," Suebsaeng wrote. "It is reposted at yahoo. Your fellow, Trump-boosting conservative media is going after Alice Johnson. Find me a lib or leftist who thinks she shouldn't have been let go ages ago."
As of 8:40 pm ET, Scott has let the post up where it continues to attract anti-media reactions from the right as well as others calling him out for not doing his homework first.
[images via screengrab]
Have a tip we should know? tips@mediaite.com