Kavanaugh Addresses His 'Sharp' Tone at Hearing in WSJ Op-Ed: 'I Said a Few Things I Should Not Have Said'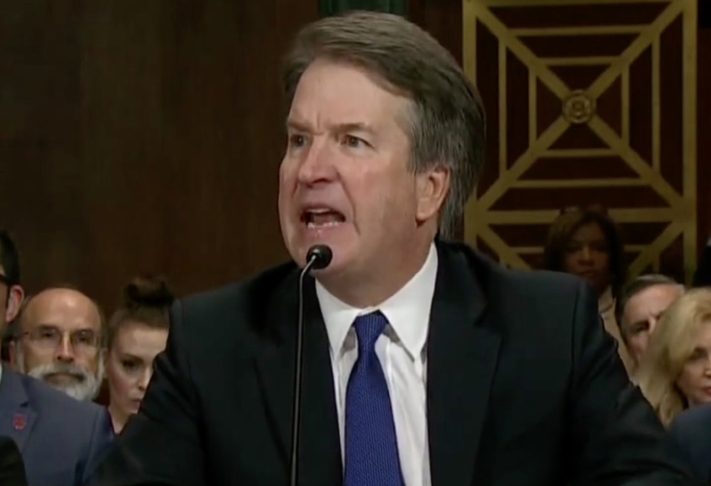 As Judge Brett Kavanaugh remains bogged down by allegations of sexual assault and drunken debauchery, the SCOTUS nominee took to the Wall Street Journal to defend himself, lamenting his treatment and assuring readers of his impartiality.
In an op-ed published Thursday night, Kavanaugh noted his "long record of advancing and promoting women," and described himself as a fair-minded individual, who does "not decide cases based on personal or policy preferences."
"I am not a pro-plaintiff or pro-defendant judge," he wrote. "I am not a pro-prosecution or pro-defense judge. I am a pro-law judge."
"My time in high school and college, more than 30 years ago, has been ridiculously distorted," Kavanaugh said. "My wife and daughters have faced vile and violent threats."
Such accusations, the judge said, prompted him to speak emotionally during last Thursday's hearing in which he testified before the Senate Judiciary Committee against a claim from Christine Blasey Ford that he'd sexually assaulted her when the two were in high school. Kavanaugh has vehemently denied the story.
"At times, my testimony—both in my opening statement and in response to questions—reflected my overwhelming frustration at being wrongly accused, without corroboration, of horrible conduct completely contrary to my record and character," he explained. "My statement and answers also reflected my deep distress at the unfairness of how this allegation has been handled."
He said that he regrets a few of the comments he made:
I was very emotional last Thursday, more so than I have ever been. I might have been too emotional at times. I know that my tone was sharp, and I said a few things I should not have said. I hope everyone can understand that I was there as a son, husband and dad. I testified with five people foremost in my mind: my mom, my dad, my wife, and most of all my daughters.
Controversy over Ford's accusation prompted senators to call for an FBI investigation into the nominee, which has since been wrapped up as a vote is set to take place soon.
[Image via screengrab]
Have a tip we should know? tips@mediaite.com