KEY RACE: What to Know About GA Governor Race Between Stacey Abrams and Brian Kemp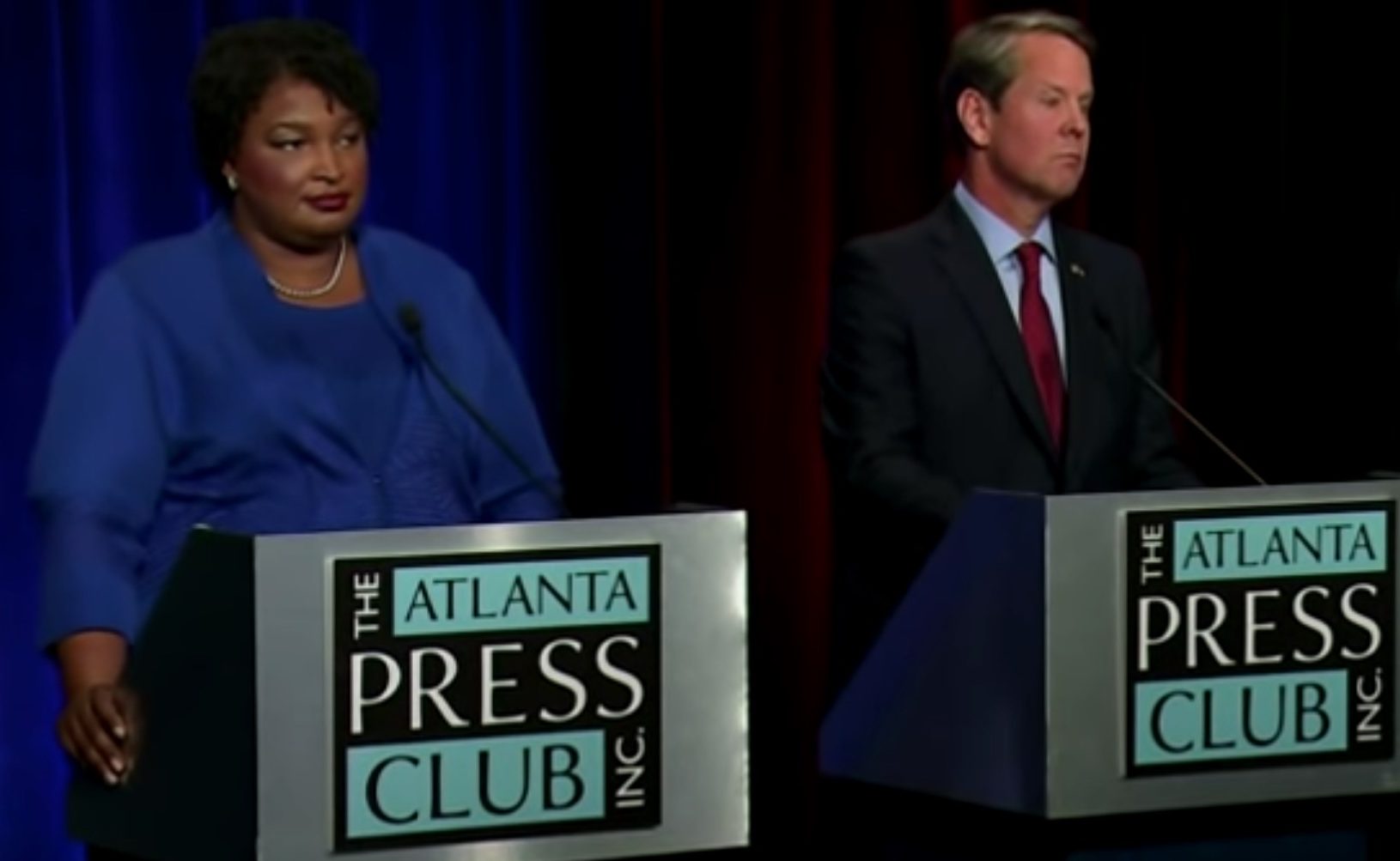 The Georgia governor race is a face-off between Democrat Stacey Abrams, former state House Minority Leader, and Republican Brian Kemp, Georgia's Secretary of State.
The latest poll: A WSB/Atlanta Journal Constitution poll out Friday showed Abrams with an extremely narrow lead over Kemp — 46.9 percent to 46.7 percent. (Worth noting here: A candidate must receive at least 50 percent of the vote to win. If no candidate reaches that benchmark, a runoff will take place on Dec. 4. A third party candidate, Ted Metz, may garner enough votes to keep both Abrams and Kemp under 50 percent.)
What prognosticators are saying: Fivethirtyeight's latest forecast has Kemp winning by a 50-48 margin — barely clearing the bar to avoid a runoff. The prediction gives Abrams a one in three chance of victory.
The race, in brief: This has been one of the most-watched races in America, and both sides are pulling out all the stops to win. President Donald Trump has rallied in the state on behalf of Kemp, while former President Barack Obama and Oprah Winfrey have made appearances on behalf of Abrams.
An Abrams win would be historic — she would become the first African American female governor in American history. Some residents in the state have received racist robocalls with the caller — pretending to be Winfrey — spewing a series of vile remarks.
The results should come in fairly early. Polls in Georgia close at 7 p.m. ET.
[featured image via screengrab]
Have a tip we should know? [email protected]
Joe DePaolo - Senior Editor